Hey guys! I wasn't going to post but I'm going to be moving/packing the next couple of days so this may be my last chance for a bit!
Yesterday morning breakfast was a yogurt bowl with blueberries and sun butter. I ended up adding some frozen cherries later.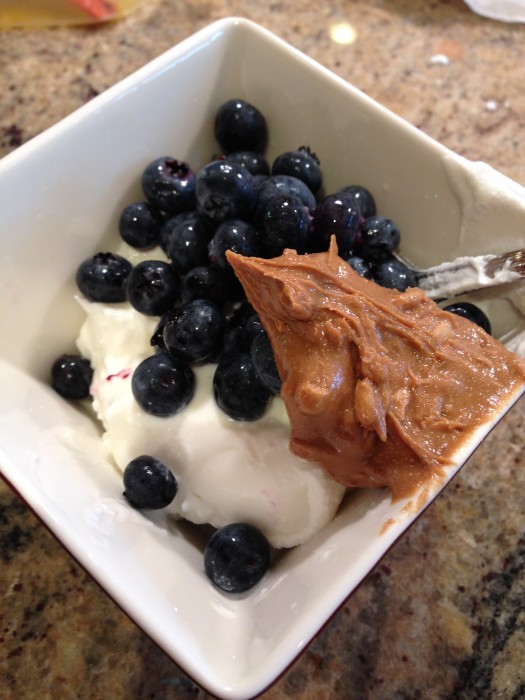 Then, I headed out for a 5 mile run. It was just ok. I feel out of shape which is sort of concerning given my next half is looming in the near future but that's ok. The weird thing was I got RAINED ON. For those keeping track, California is in a huge drought right now, and on top of that, it NEVER rains this time of year, so this was really bizarre. We got hit by a tropical storm coming up from Arizona, and while it wasn't a ton of rain, it was still shocking. I only got rained on for a few minutes at a time, but it was enough to drench me!
Afterwards, it seemed like soup weather, so I picked up a rosemary chicken and white bean soup from Safeway. I also had part of a quesadilla.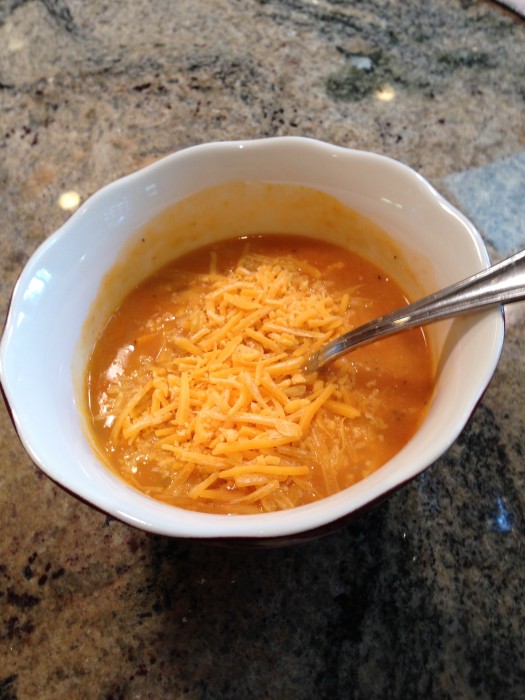 After running some errands, I was starving, so I had a little snack of roasted carrots (best thing ever) and some unidentifiable cheese.
I went to Crossfit last night as well. Normally I wouldn't go so often, but I love that box and will be leaving soon!
For the skill/accessory strength portion we worked on double unders and bent over/ring rows. The WOD was supposed to be quick and "easy." Meh-I hate burpees.
100 double under buy in (or 200 single unders for me)
21-15-9
kettlebell swings
burpees
100 double under (or 200 singles) buy out
I really, really hate burpees.
Dinner post-Crossfit was very fall-y. We found pumpkin raviolis at Costco and they were a must-try. They were served with a brown butter sauce sauce and a side salad. They were SO delicious-perfectly pumpkiny too! They tasted like fall.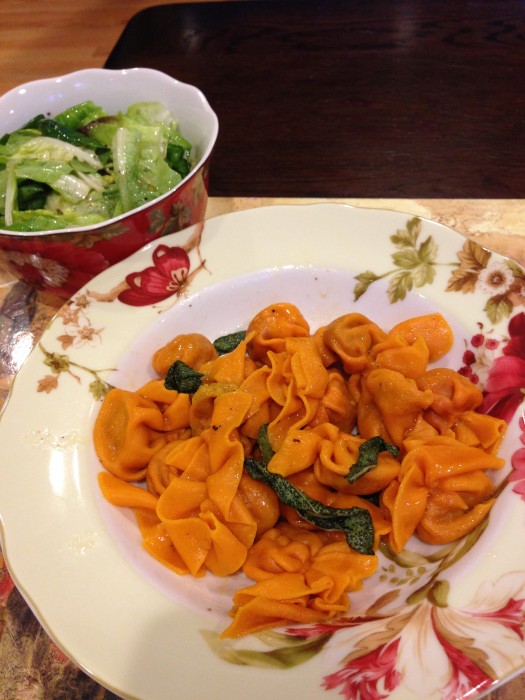 That's all I have-see you from my dorm room!
What are you most excited for in fall?