Hey guys-I'm pretty behind on posting! I've been gone all weekend but that's a recap for another day. So let's step back a bit.
Thursday, I began the morning with a bowl of cottage cheese topped with sunflower seed butter and homemade pumpkin butter, which just consisted of pumpkin, spices, and brown rice syrup. Don't knock the cottage cheese+pumpkin butter until you try it-it's one of my favorite fall food combos!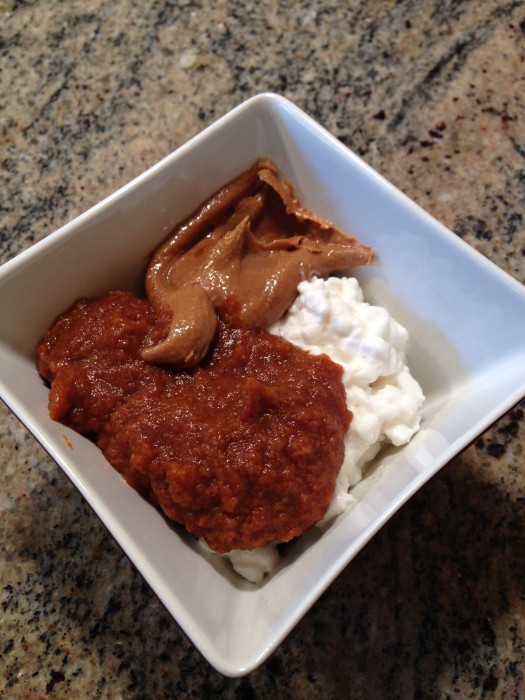 I attempted to run a bit that morning for the first time since my race because my feet were feeling better. I only did about a mile because I discovered that the impact of running downhill was too much for my feet, and I live on a hill so I wasn't going to make it very far!
That afternoon, I went to a Giant's game with my mom!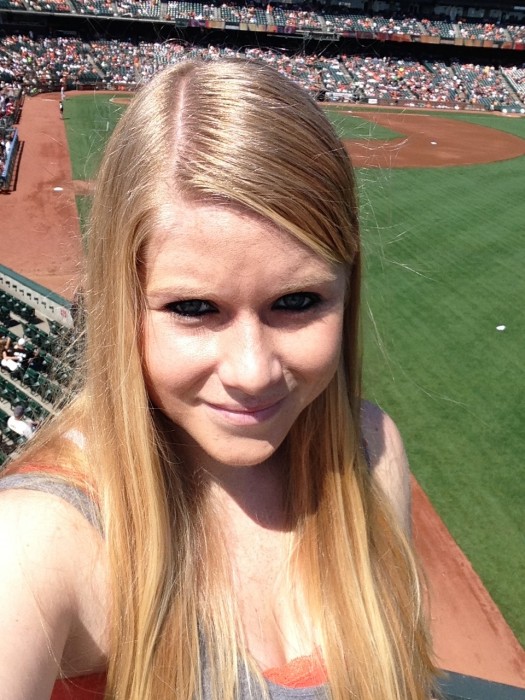 It was such a beautiful day-it's usually so cold and foggy in San Francisco! I NEVER wear a tank top to Giant's games!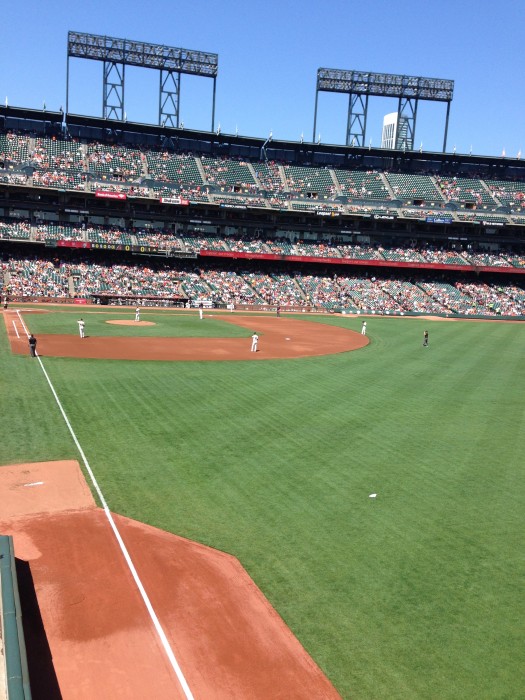 Since it was 9/11 there was a moment of silence and a salute from the fireboat. (I really wanted to do an entire 9/11 post this year but unfortunately I did not have Internet access that day, but it is important to remember those who lost their lives on that terrible day.)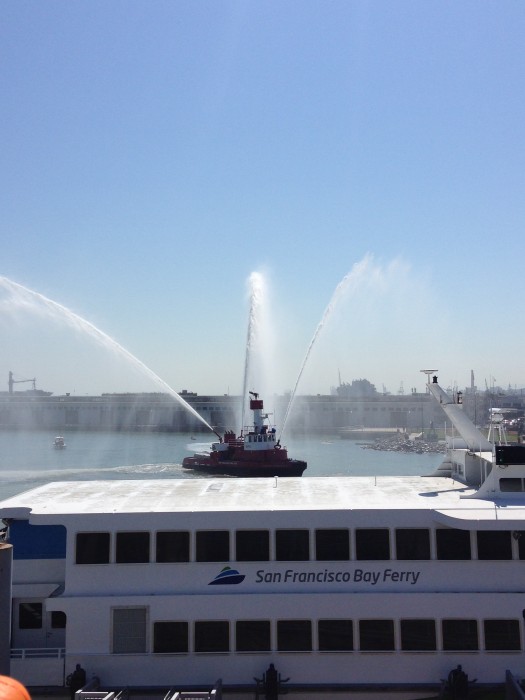 One really cool thing about our ballpark is that they just put in a vegetable garden. It's really awesome, and the landscaping/design is really cool. They even had a couple of avocado trees filled with avocados!
They now serve fresh salads and whole wheat flatbread pizzas in that area with vegetables from the garden. I got a blueberry mint smoothie later in the game and it was nice and refreshing.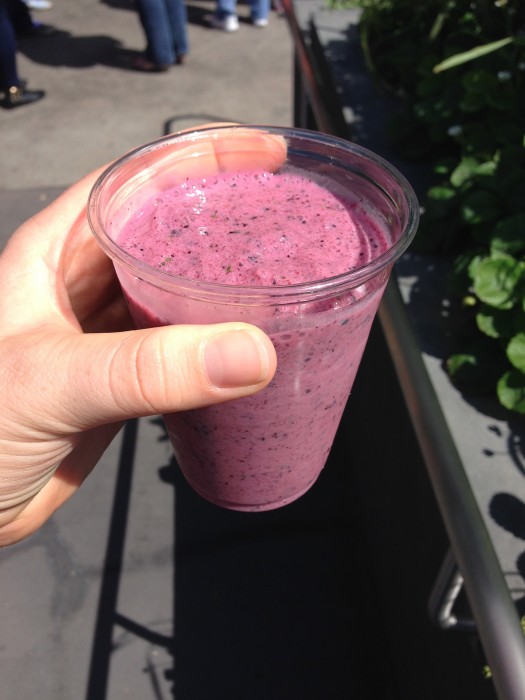 For my main course, I got a cha-cha bowl, which is rice, beans, chicken, and mango-zucchini salsa.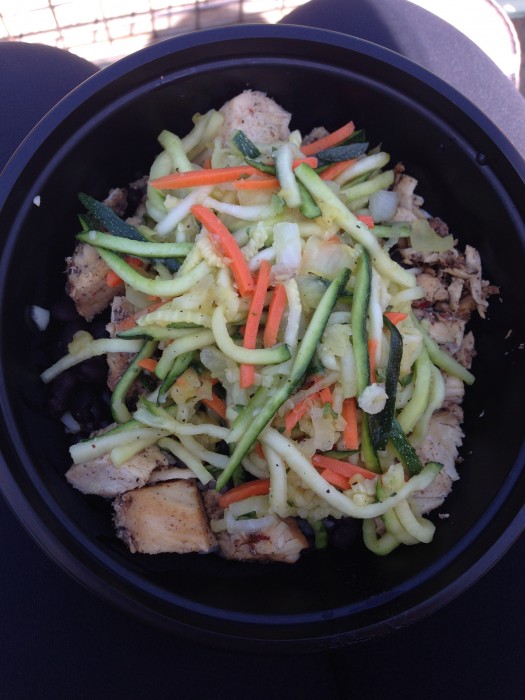 It was a great game to go to-we won!
That evening, I went to a killer Crossfit workout. The WOD was 7 rounds of 2 minutes of:
200m run
7 deadlifts (I used 145#)
As many jump ropes or double unders as possible in the remaining time
Each round had a one minute rest in between. This was hard, and it was one of the first times I really ran on my foot, and it felt pretty good!
For dinner, we picked up some fresh whole wheat bread at the Farmer's Market with the other necessary veggies.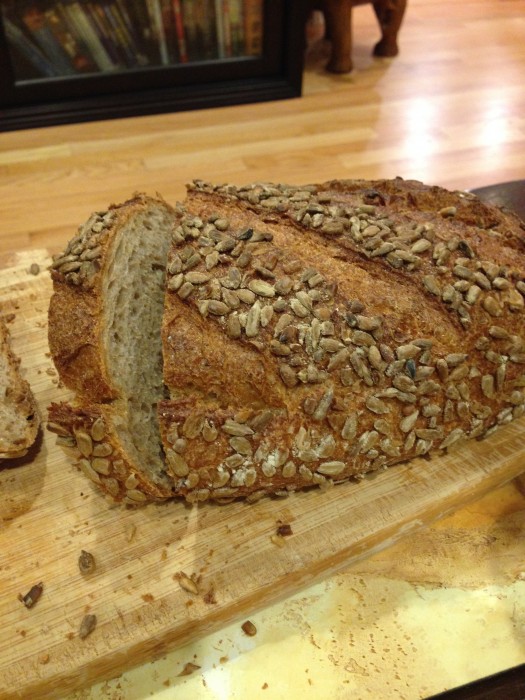 And then for dinner, we made my California Chop Salad, which has kalmata olives, chicken, avocado, asparagus, and gouda tossed in a dijon vinaigrette.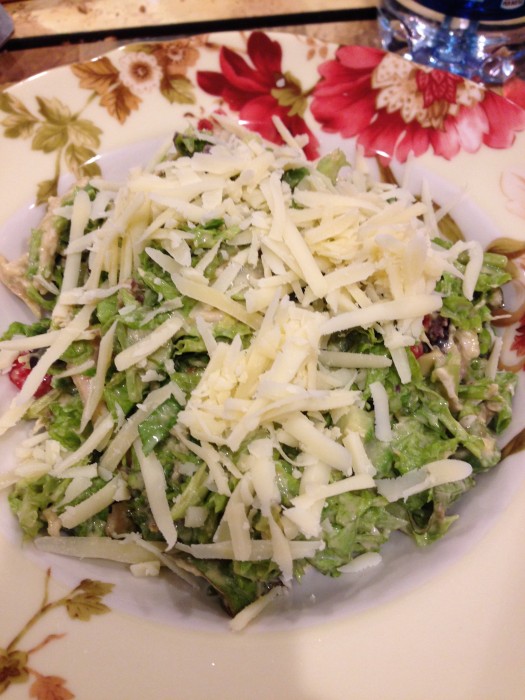 And with that, I'll leave this here and recap the weekend in the next post-hope you all had as good of a weekend as I did!