Guys, we're officially 2 days away from race day! In terms of workouts, I'm taking it easy. Wednesday was my last run and my last Crossfit. Thursday I planned to do a short run but opted to rest my feet instead so I did absolutely nothing. This morning I went to spin and ran 1 mile to get my legs moving, but tomorrow is another full rest day!
The good news is in terms of running, I feel ready. I still haven't picked a goal pace so that's sort of a problem. The bad news is my plantar fasciitis has been flaring this past week and it hasn't warmed up in my runs like it always did before-I think it's because it's not 90 degrees here…
Since I've been tapering, I've had plenty of time to dream up dinner/lunch ideas. I ever did some more experimental baking! (And then the subsequent eating of course.) So here are some of my "taper week" eats!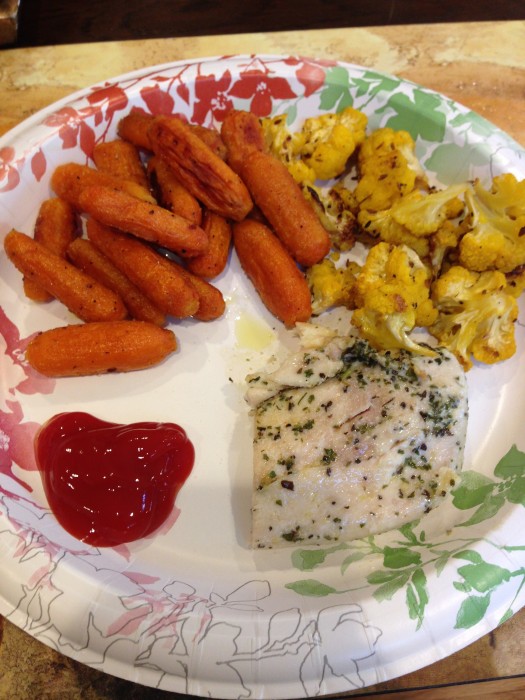 Leftover chicken with ketchup, plus roasted carrots and cumin roasted cauliflower. I love the color of the yellow cauliflower! Next time I'm getting purple!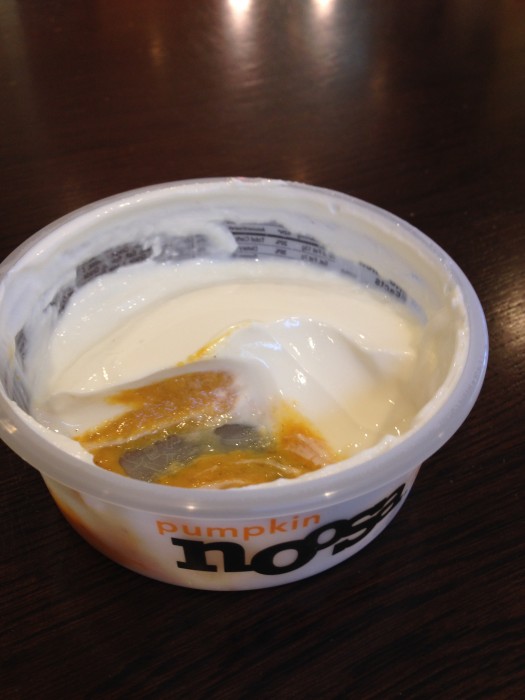 Pumpkin Noosa (yogurt). It's good-I think it's a Target exclusive though! Also good-Coconut Noosa.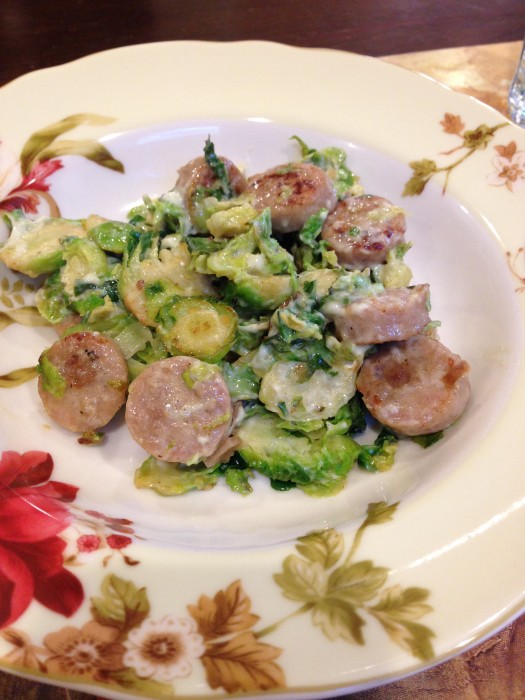 Cheesy Garlic and Herb Brussels Sprouts-Garlic and Herb Laughing Cow, Maple Apple Sausage (chicken), and shaved brussels sprouts. I also love that this is a super easy dorm meal!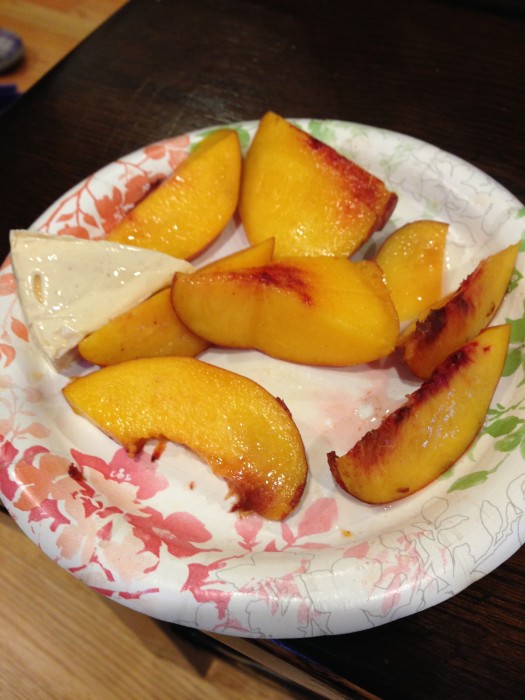 Cinnamon laughing cow+baked (ok, microwaved) peaches. So delicious. Next time I think I'd sauté them together on the stove.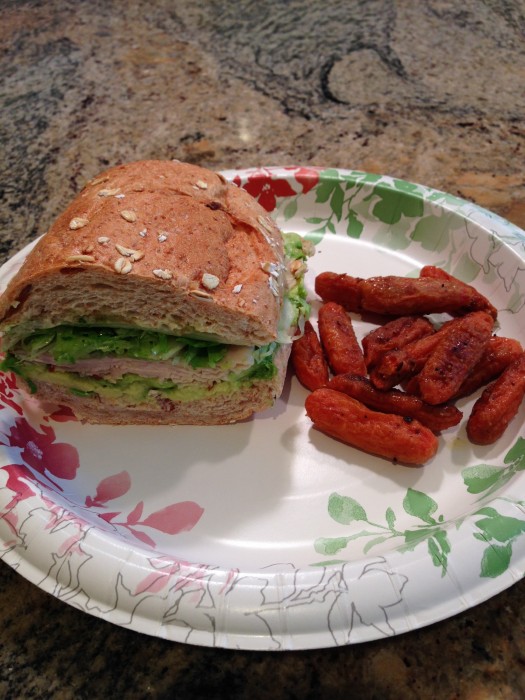 A sandwich from the popular local sandwich shop-turkey and avocado! Plus roasted carrots.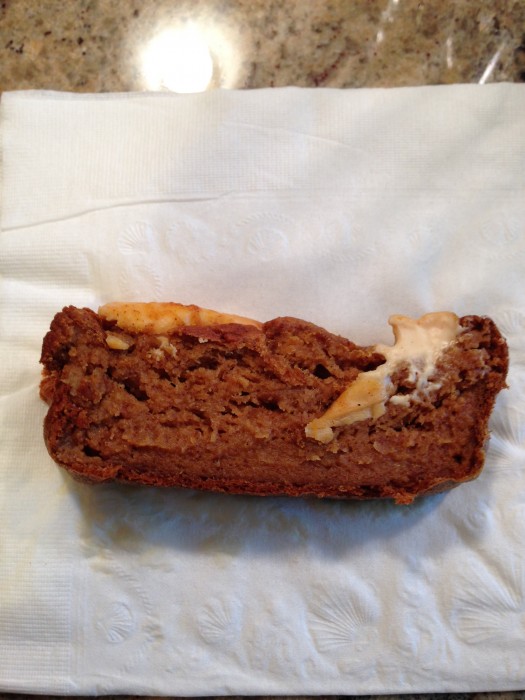 I actually did another little baking experiment-and it came out amazingly well! Like-eat half a loaf in one day well. I'm carb loading, right? Recipe should be up tomorrow.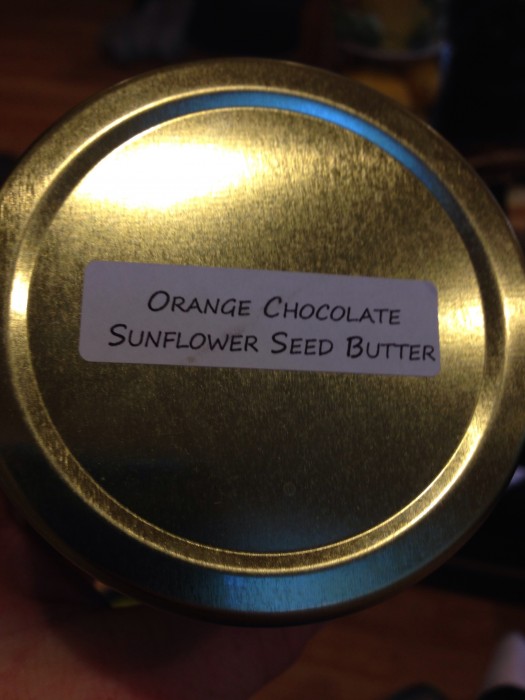 Oh my gosh. I found this puppy at the local Farmer's Market-it's every bit as good as it sounds. I also picked up some maple cinnamon pumpkin seed butter. There's a stand at the local Farmer's Market with all kinds of amazing nut and seed butters. I also tried a S'mores sunflower seed butter which was AMAZING but more dessert-y than I was looking for at the time. I'm crossing my fingers that in the coming months a pumpkin spice sunflower seed butter will pop up…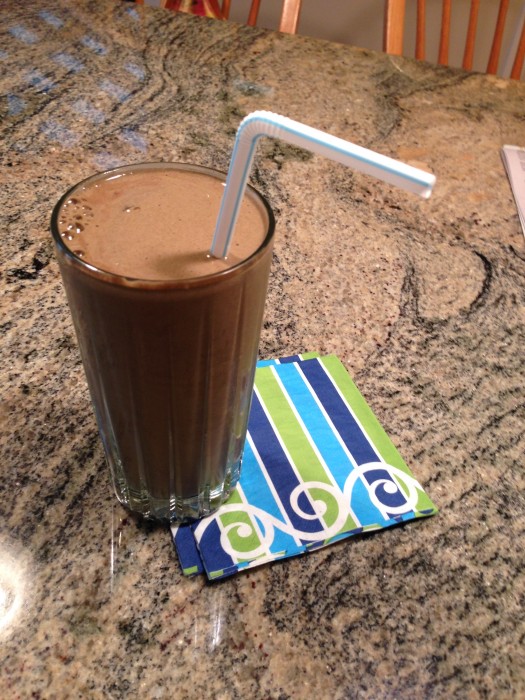 Post-spin chocolate protein smoothie this morning. Man, I forgot how delicious these were! I used frozen banana, Chocolate Designer Whey, cocoa powder, milk, and a handful of spinach.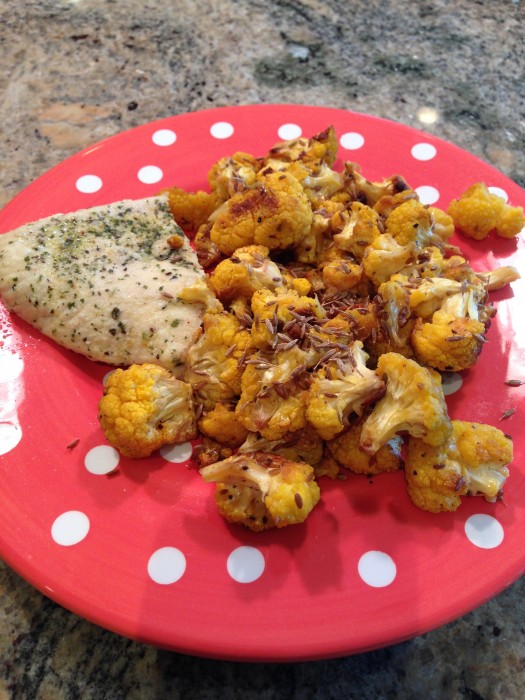 And lunch today-leftover chicken and leftover cumin roasted cauliflower, plus some spoonfuls of the above sunflower seed butter. Yum!
How do you eat during taper?