Happy Wednesday! I wasn't planning on participating in WIAW but here we are!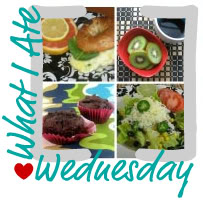 I'm currently sitting at Starbucks blogging. Aaaand it's 7am. Gotta love those 5:45am spin classes! I got my gym membership back for a month so I can go to my favorite classes. When I went to sign up, they gave my mom a free week guest pass and personal training session to try and get her to try it out. I'm currently putting pressure on here to go but she's intimidated! So if anyone has some advice for first time gym goers, we're all ears!
I don't have a picture of yesterday's breakfast, but we'll do a 24 hour period of WIAW, so here is today's. A cappuccino-I thought a 5am wakeup merited a full-caff (although I may be feeling it a bit already!).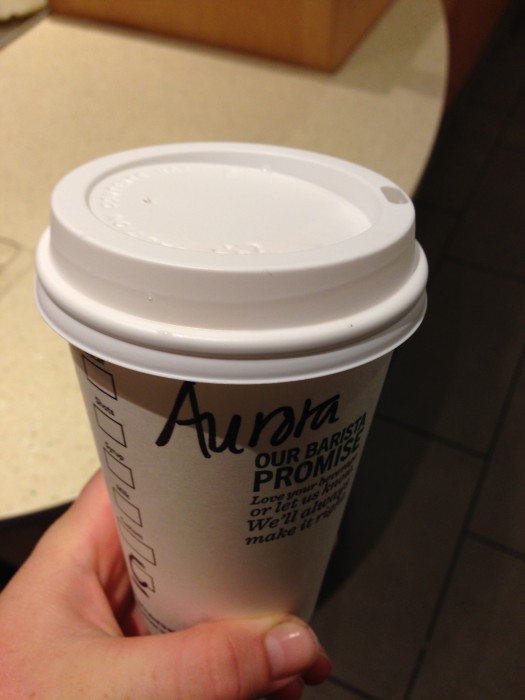 Plus a spinach and feta wrap.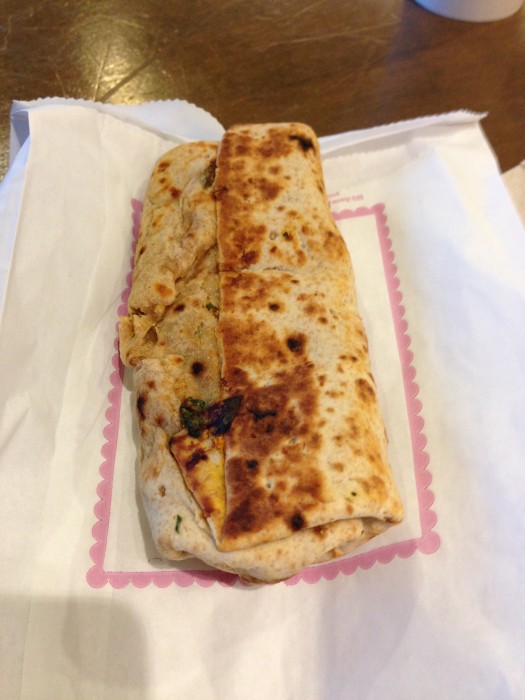 Lunch yesterday was at Calafia Cafe. I had a delicious rock cod tostada.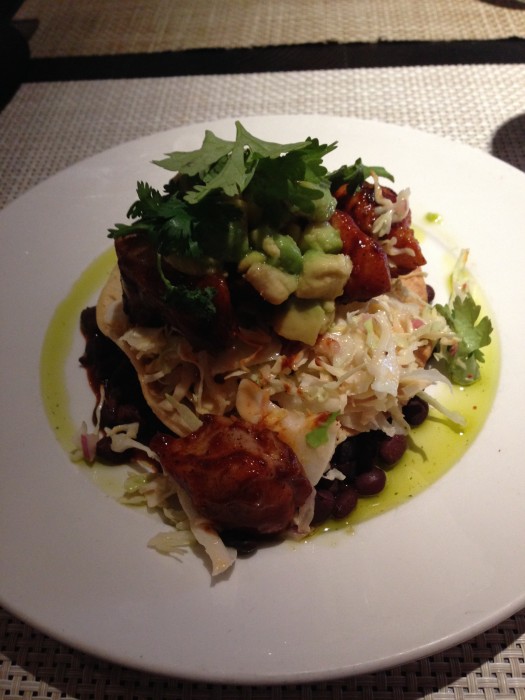 And since it was basically next door, we stopped in to Tin Pot, my favorite ice cream place. Ever. I've tried some of the famous places in San Francisco (Bi-Rite and Smitten), and while they are deliciously amazing, this is still my favorite. I had Tcho Chocolate and it was fantastic as always. It's amazingly creamy and just perfect in every way. Plus they put melted chocolate in the bottom of the cones so they don't drip.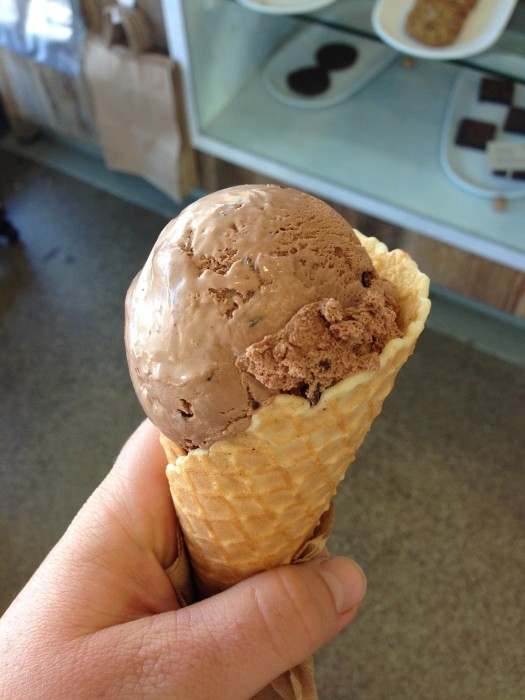 As a pre-Crossfit snack, I had cheese and crackers. This is a recycled picture but the same thing. I got this amazing Blueberry Goat Chèvre. Amazing.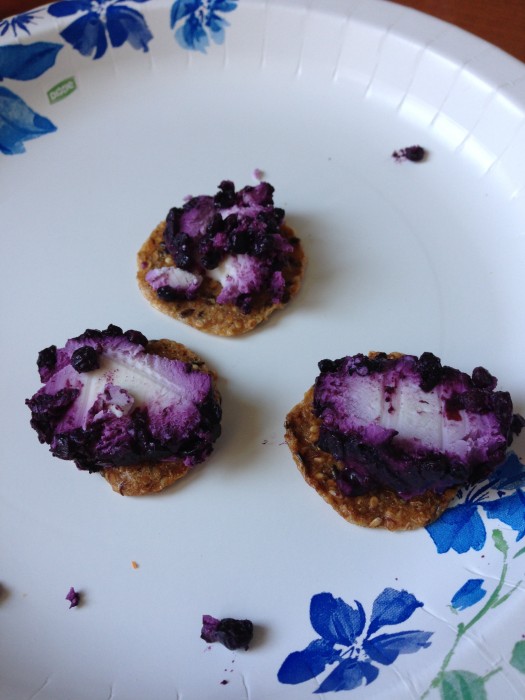 You can find it at Trader Joe's. Do it.
Crossfit last night was good. Today will be my last day of Crossfit before my race-I'm cutting myself off! We worked on handstands and split squats. Then, the WOD was the following:
10 minute AMRAP:
7 Overhead Squats (75#)
14 toes to bar
21 burpees
Dinner was cheesy polenta with mushrooms. It included creamy polenta topped with fontina and broiled. Then, sautéed mushrooms were added on top. Delicious. It's from the Cookign Light app! On the side, we had a salad of arugula, mixed greens, and mint leaves, topped with aged white balsamic and lemon scented olive oil. So fresh.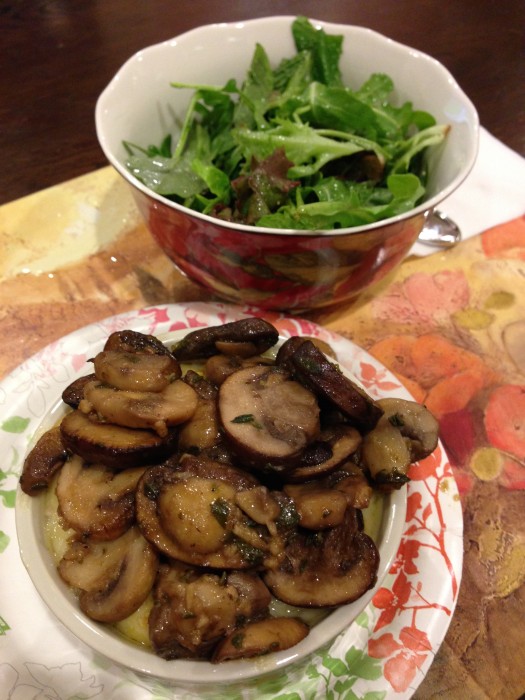 For dessert, I had a leftover chocolate muffin with ricotta orange filling.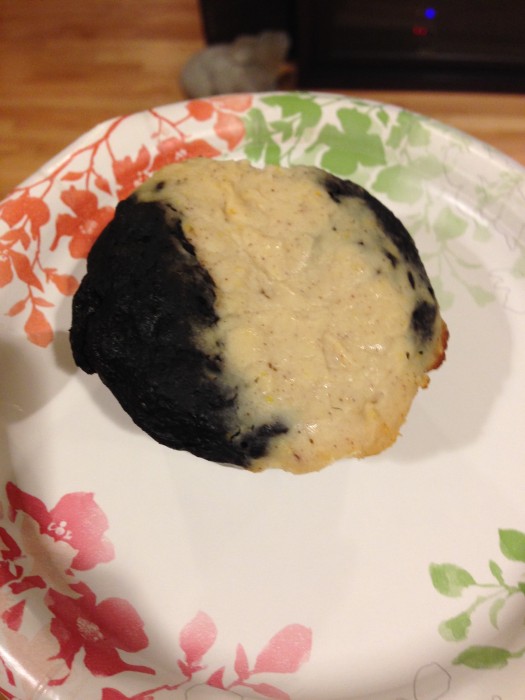 A perfect way to end the day!
What did you eat today?