Well, I had my first weekend back at school, and it was pretty fabulous. It ended up being jam packed, and I think I managed to see almost all of my school friends!
It's good to be back.
Friday night, I convinced my friends to drink kale juice, and everyone liked it! Technically it was kale-pineapple, but I still consider it a victory.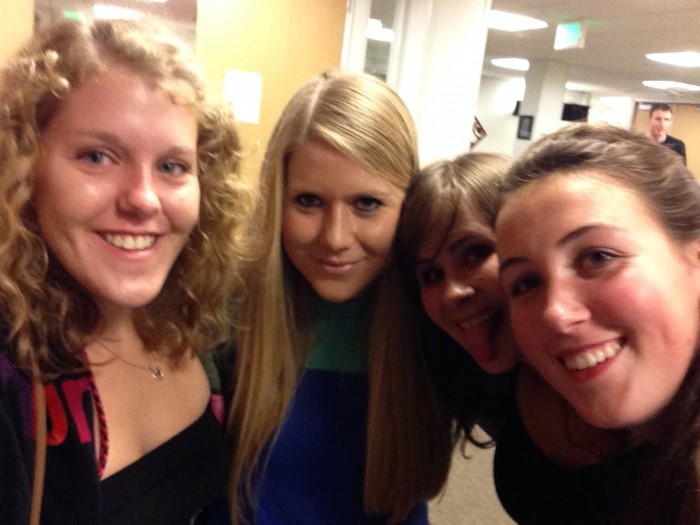 Saturday morning, I was up early to go to the Farmer's Market to get more fancy sunflower seed butter. I ended up just getting maple, but the vendor lets you request specific flavors by email so maybe next time I'll do that! I also got some of the last fruit of summer.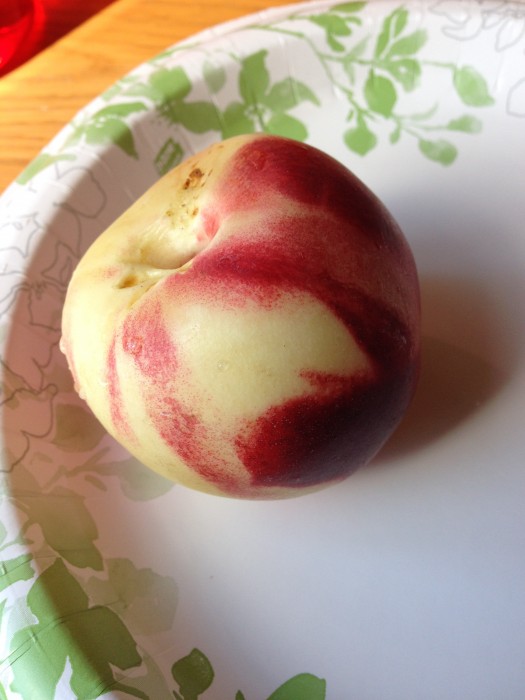 For brunch, my dorm's RFs (a family that lives in the dorm) invited us over to hang out and meet their pets. They have the same type of dog that I do, and she was quite the food-stealing ball of energy! That sounds about right!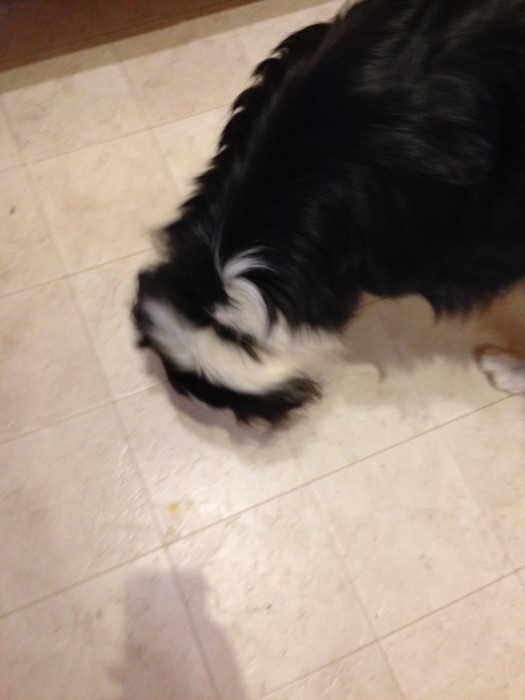 They also have a cat, which I'm pretty excited to visit.
Following brunch, I taught a spin class for some of my friends. They seemed to enjoy it, and everyone got a great workout in! After torturing them for 45 minutes though, I drove some of us to froyo to refuel. My favorite froyo place is about a 5 minute drive from where we live now. I had salted caramel pretzel and pumpkin pie this time.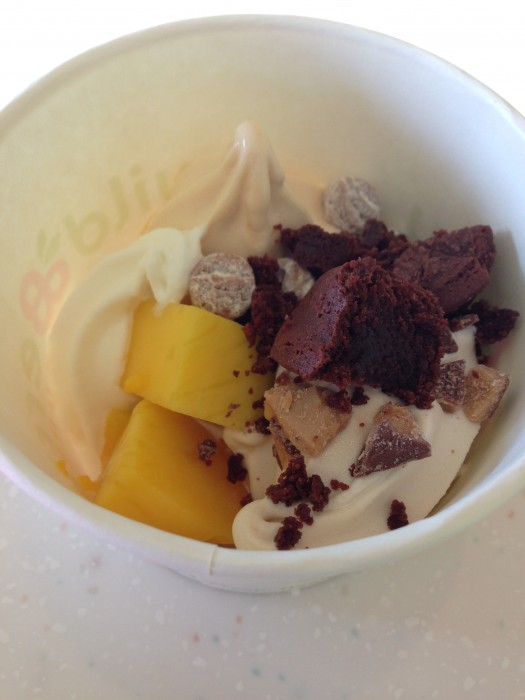 On the way back, we stopped to check out a pumpkin patch. From my last few posts, it may be clear that I'm a tad bit fall obsessed. This was awesome.
And I also reenacted the Cropfit commercial.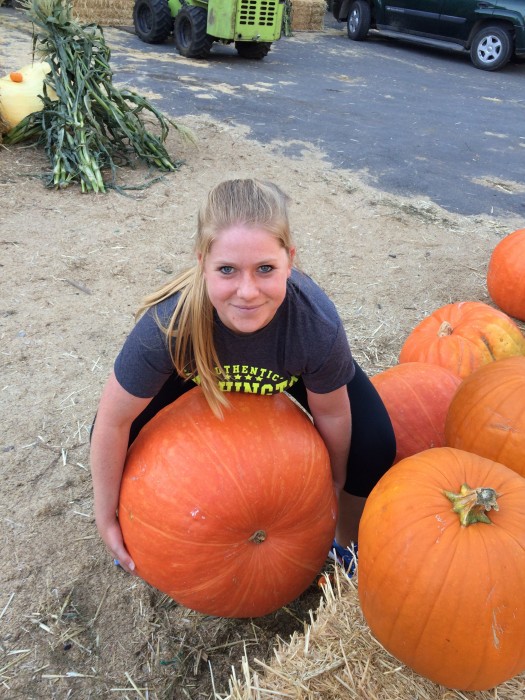 After a quick dining hall dinner, we cleaned ourselves up for my friend's housewarming party. It was quite the classy affair-I brought some fancy cheese to add to the collection-goat brie! That's definitely one of my favorite cheeses.
After staying up a bit later than I should have chatting, I went to one last spin class with my favorite instructor Sunday morning. It was great and fun, as always. I've done a ton of spinning lately since I'm not running, and I think my calves are actually sore from it!
I spent the afternoon doing work and now I'm coding. For dinner, it was my dad's birthday so we went out to a seafood place.
My dish of choice was a stir fry tofu with brown rice.
After eating, we went to my sister's apartment for German Chocolate cake.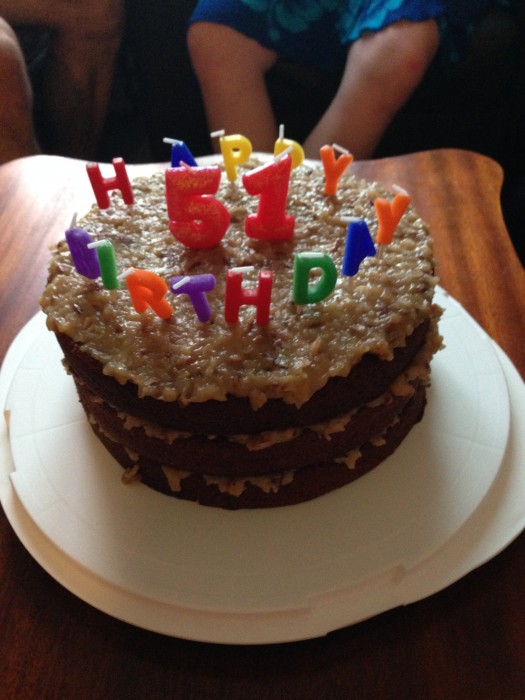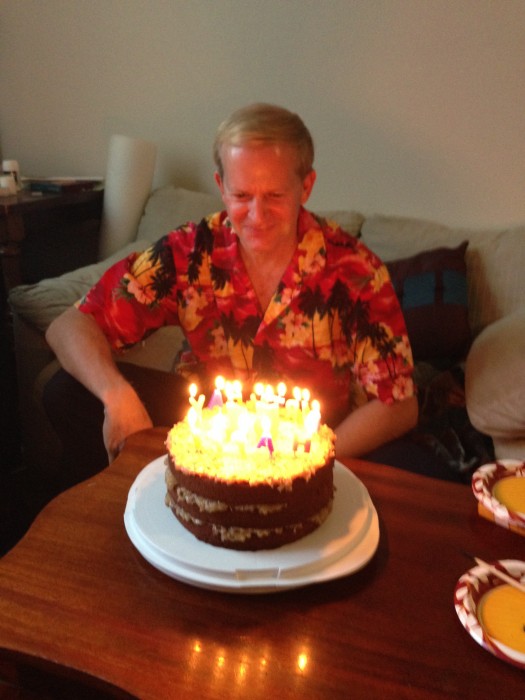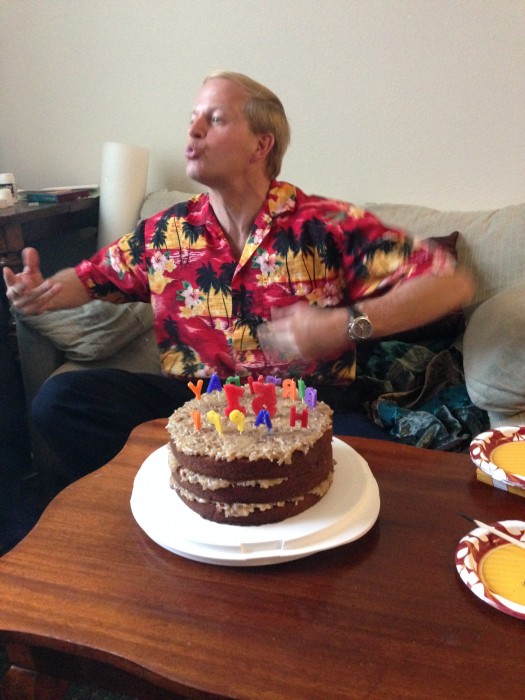 Happy Birthday!
Overall, it was such a fun weekend, and I got to see lots of my favorite people!
What did you do this weekend?