Happy Thursday/Friday depending on when you're reading this! Now that we're all caught up, it's back to your regularly scheduled programming.
This morning I slept in a bit. So…my commute has been weird ever since I moved. It used to take me like an hour. But then one day I was running late-15 min late-I I still got there at the same time. So today I left EVER LATER and got there at the same time. Ok…? How is that possible? So now I get to sleep later and my commute is shorter. A-ok with me!
Workout-wise, one thing I failed to mention yesterday was that I had a weird experience while practicing my handstands against the wall. I was facing the wall, and I'm just starting to learn to get my feet off the wall. I had a spotter, and I actually held it for a few seconds, before falling into my spotters hands…and then I kept going. Not sure what happened with the spotter, but I fell over backwards. It was possible the most graceful fall I've ever had-it turned into a nice little somersault. Left me kind of dizzy for a while though!
Moving on.
Here's a new to me breakfast. Anyone remember my banana/cocoa powder mixtures I used to always make? Well, I decided it is sort of similar to my double chocolate banana bread. So I turned it into a yogurt bowl and topped it with sunflower seed butter. I had this pre-run but it was far too ugly to deserve a picture. This doesn't look that pretty but it tastes great!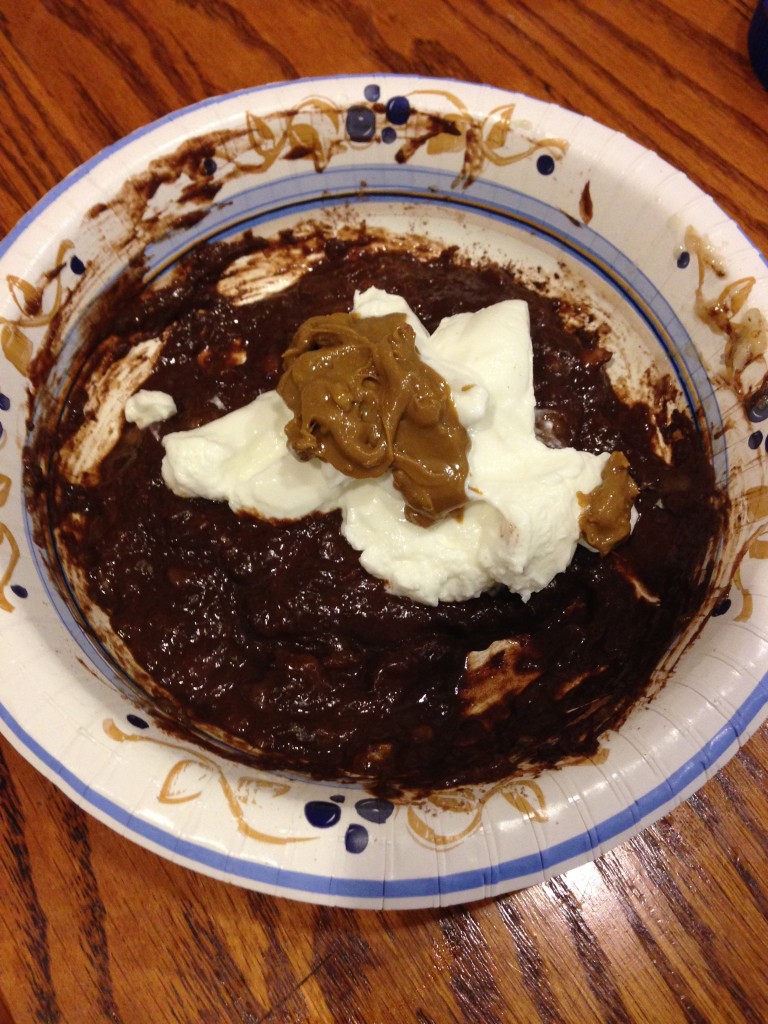 In terms of lunches, here's a new one. A broccoli/cabbage mix (what I could find at the grocery…) with sunflower seeds, nutritional yeast, garlic powder, and coriander (plus salt and pepper).
Plus my new side dish-yogurt+berries+sunbutter.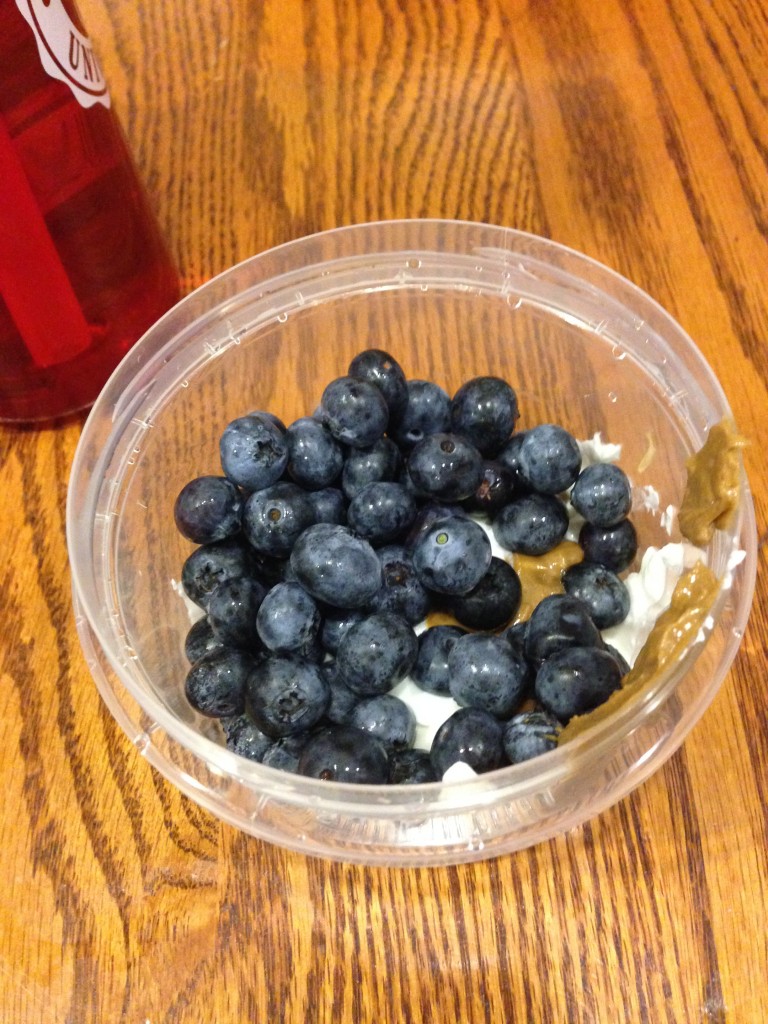 Tonight, I went to run club again. There was a different person leading it. It was a good one. We ran the Exorcist stairs! I've heard people talk about them-apparently they appeared in that movie? I've never seen it. But they stink. They are tall. And coincidentally really close to where I live to I should be incorporating them into my runs for these last 2 weeks!
Dinner was simple-tomato soup with added spinach and cheese, and a microwave cheddar quesadilla.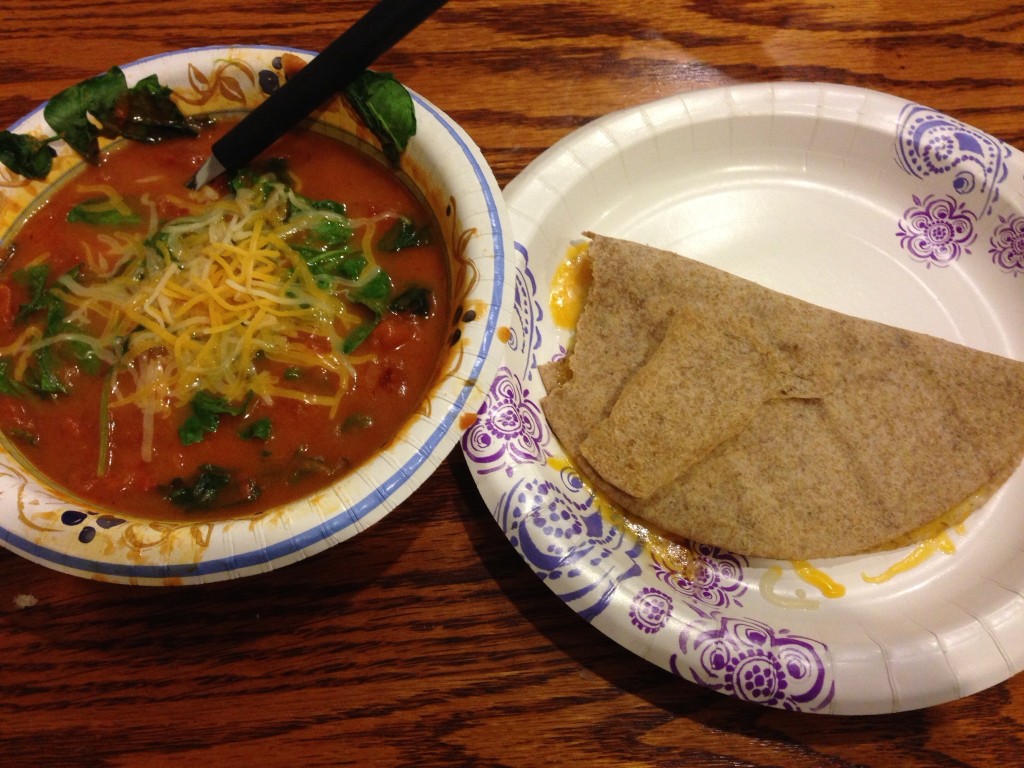 There were also some snacks in there that went unpictured.
Have you seen the Exorcist?