Happy Wednesday! Remember how last post I wrote from the airport during my delay? Well…I didn't get back that night. My flight kept getting pushed back later and later, and then we were switched to a much smaller plane and the plane was way overweight…so I spent another night in NY. I got to spend some extra time with family at least! Never mind the 6 hours spent at the airport…
Monday's flight went without a hitch, thankfully!
Anyways, despite that whole debacle, let's celebrate Wednesday! Thanks to Jenn for hosting the fun!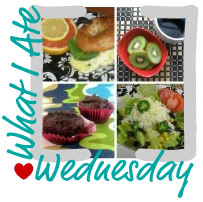 When I got to the airport Monday, I thought I deserved a cappuccino. Decaf though!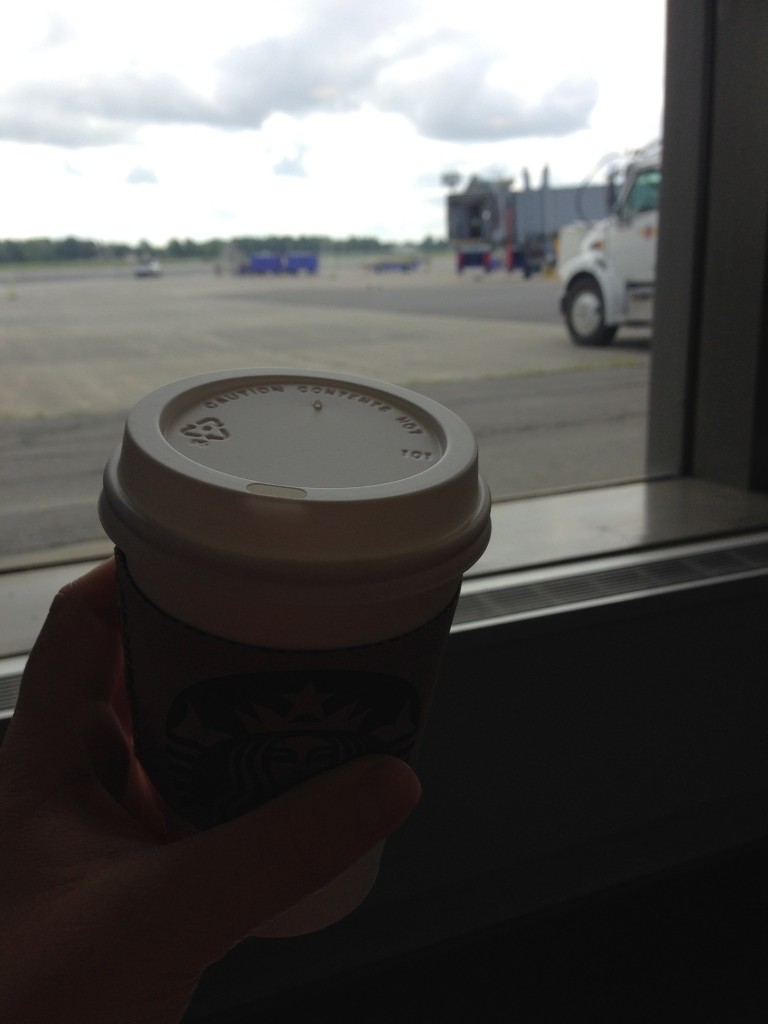 I also picked up a whole wheat chicken wrap with balsamic. So good!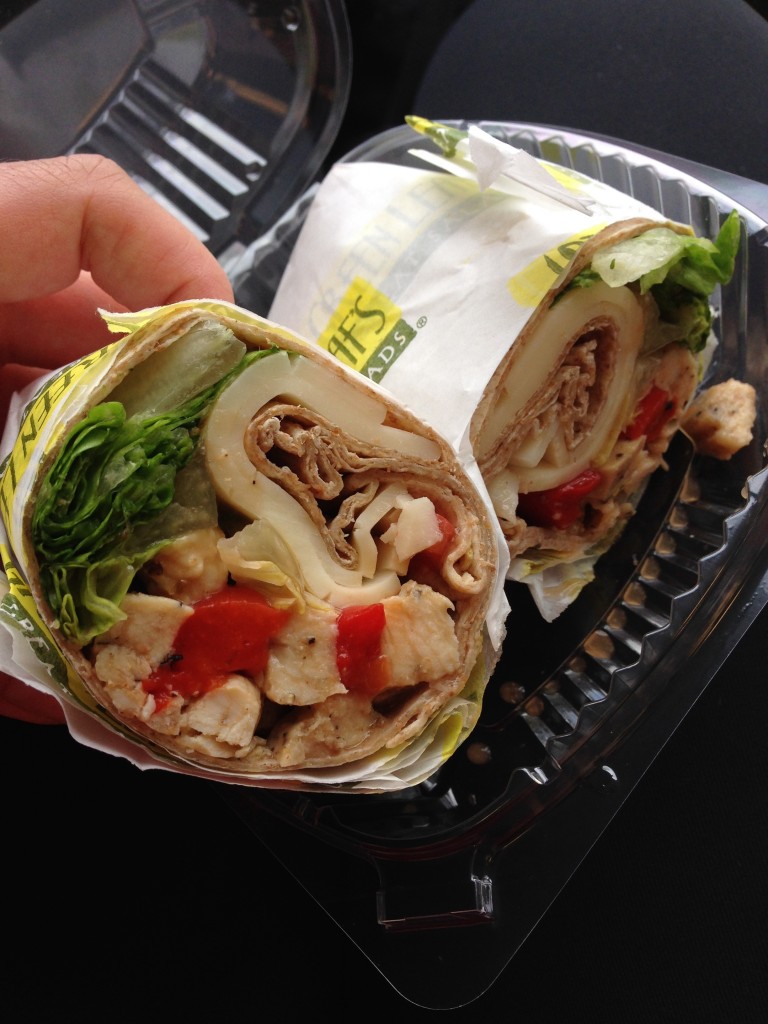 I actually made it back in time for Crossfit that night, and worked on back squats with a pause at the bottom (it's way harder-believe me!) and handstands. I actually held a handstand! Briefly, but still! I had a spotter, and then suddenly I wasn't waving around anymore-and it surprised me so much I hopped down pretty much right away! I'll expect it next time!
Afterwards, I went to Whole Foods for some things for the week and dinner. I had Minestrone with cheddar, and a whole wheat roll. Plus an unpictured kombucha.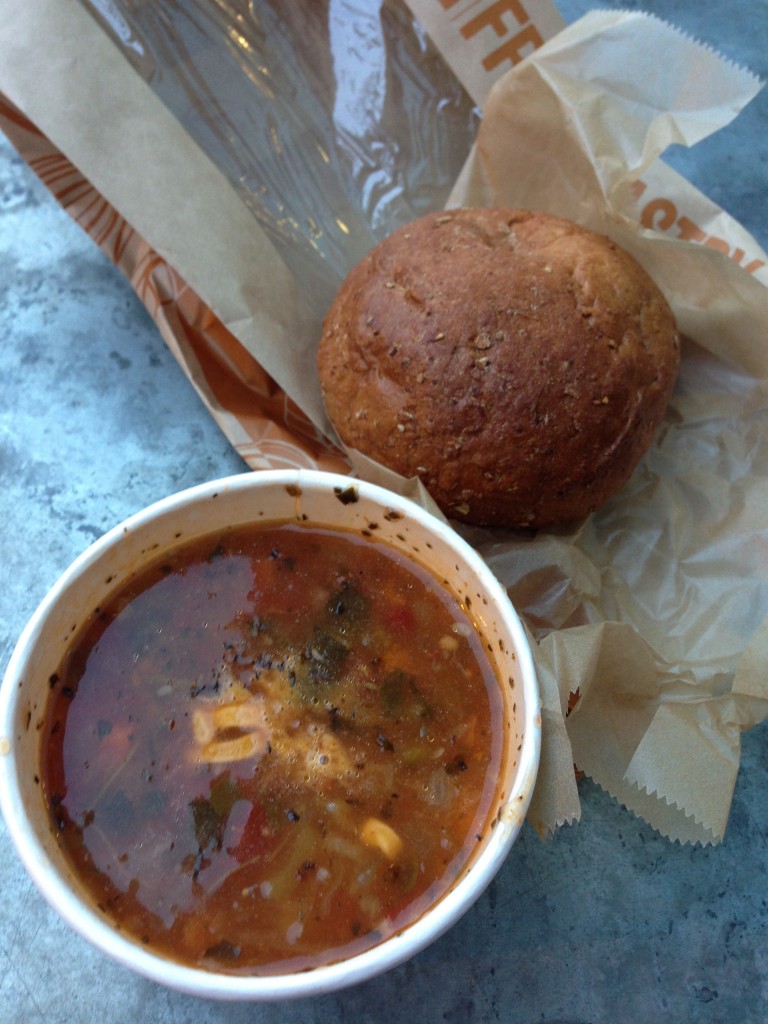 Since this is totally relevant to food (not), I'm still going to include it. My new room is really cute!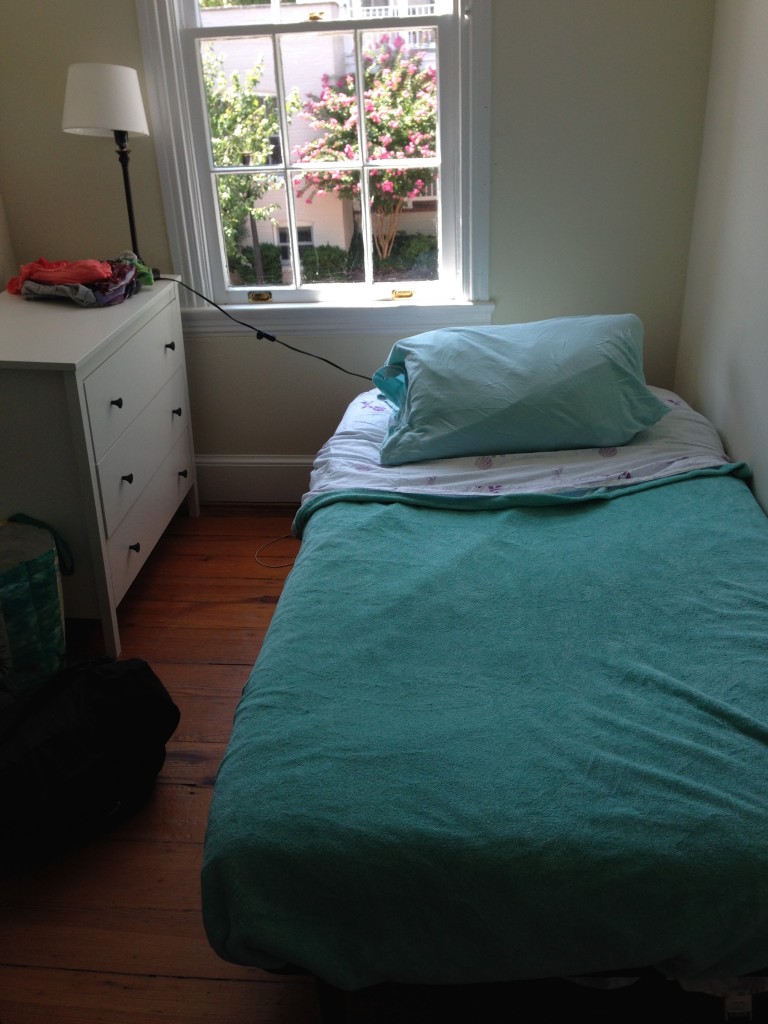 This morning, I woke up super early to run 4 miles. It was very dark out. And humid. But I felt good and maintained a decent pace-and more importantly didn't trip and fall on the brick paths!
Since I don't have run pictures, I'll show you a few of my new commute…over the Potomac and into a different state…
Breakfast was some amazingly large blueberries and an abnormally large banana topped with sun butter.
Lunch was too ugly to merit a picture, but snack was blueberries and plain yogurt in a sunflower seed jar. Thank goodness too, as I didn't have any of the right sized tupperware!
After work, I headed to Crossfit. We worked on split jerks, and then the WOD was the following:
10 minute AMRAP partner workout:
Partner 1: 3 curtis P's (dumbell hang snatch, lunge left, lunge right, push press) and then bear crawl WITH dumbbells the length of the gym and back
Partner 2: hold hollow rock position
Switch after each round.
It was a fun one…not as annoying as I was expecting-I normally hate dumbbell cleans.
After Crossfit dinner was something super easy-balck bean soup topped with cheddar, and a side of corn bread from Whole Foods. The corn bread at WF is way better here than in CA…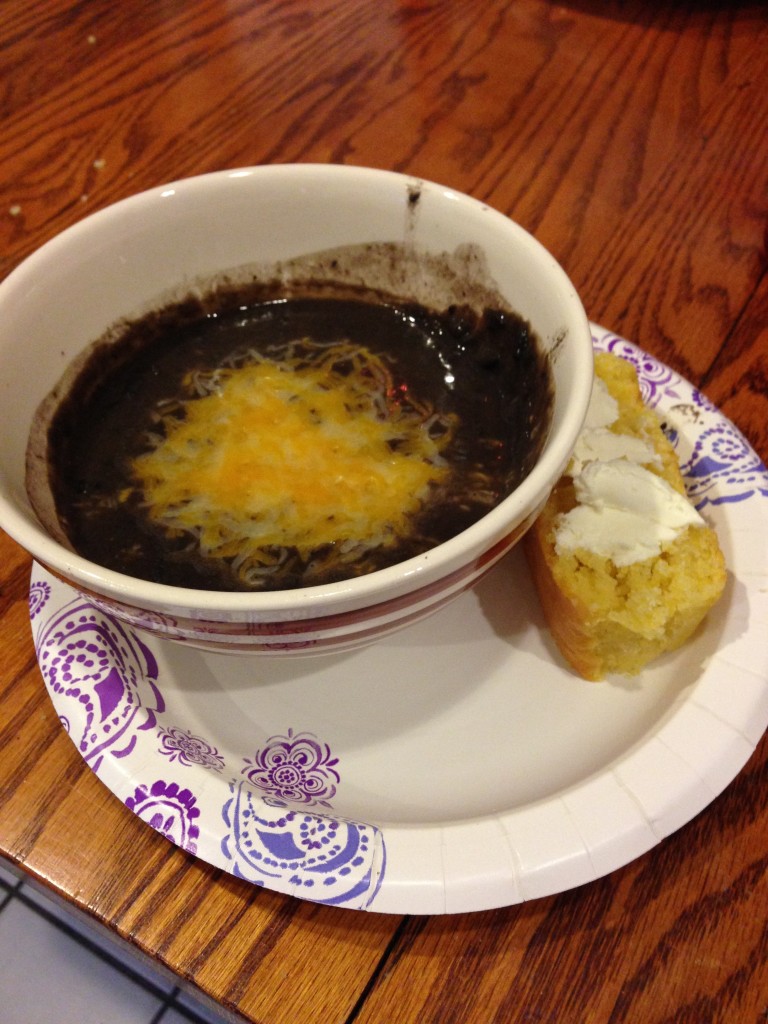 And now I'm off to make sure my carrots aren't burning!
Have a great Wednesday!