So…I'm secretly excited that I get to link up to WIAW from the East Coast! I always feel so left behind when i wake up at a perfectly reasonable hour and all the East Coasters have linked up! Now that's me!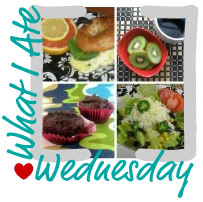 I started my morning bright and early. Or something. At least for this jet-lagged CA girl! I have to get up at 3:30am CA time, and I haven't had a chance to get coffee! Bad combo! Luckily, I've determined two nearby coffee places that should work!
Breakfast was plain Greek yogurt, mango+strawberry, and sun butter. I'm not a huge fan of the mango+strawberry for some reason. Trader Joe's also doesn't have the best frozen mango though-it's never quite ripe-so it's a bit solid.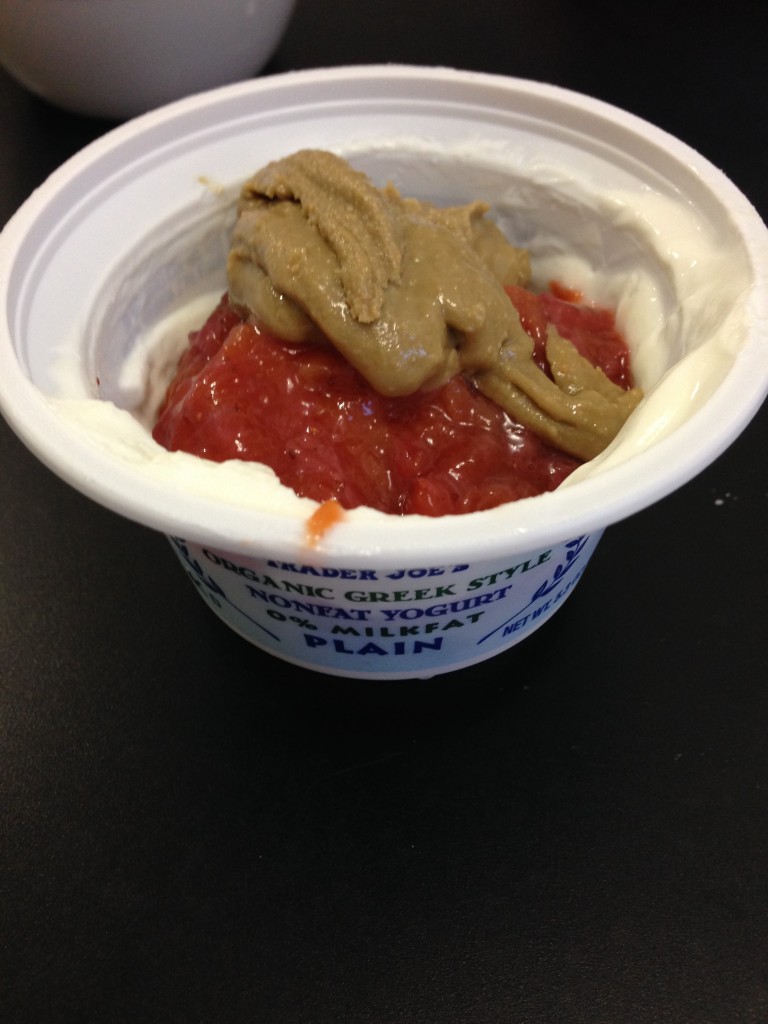 Today was my first day going straight to Crossfit from work, so I had to commute in my Crossfit shoes because I couldn't carry 2 pairs of shoes! Classy.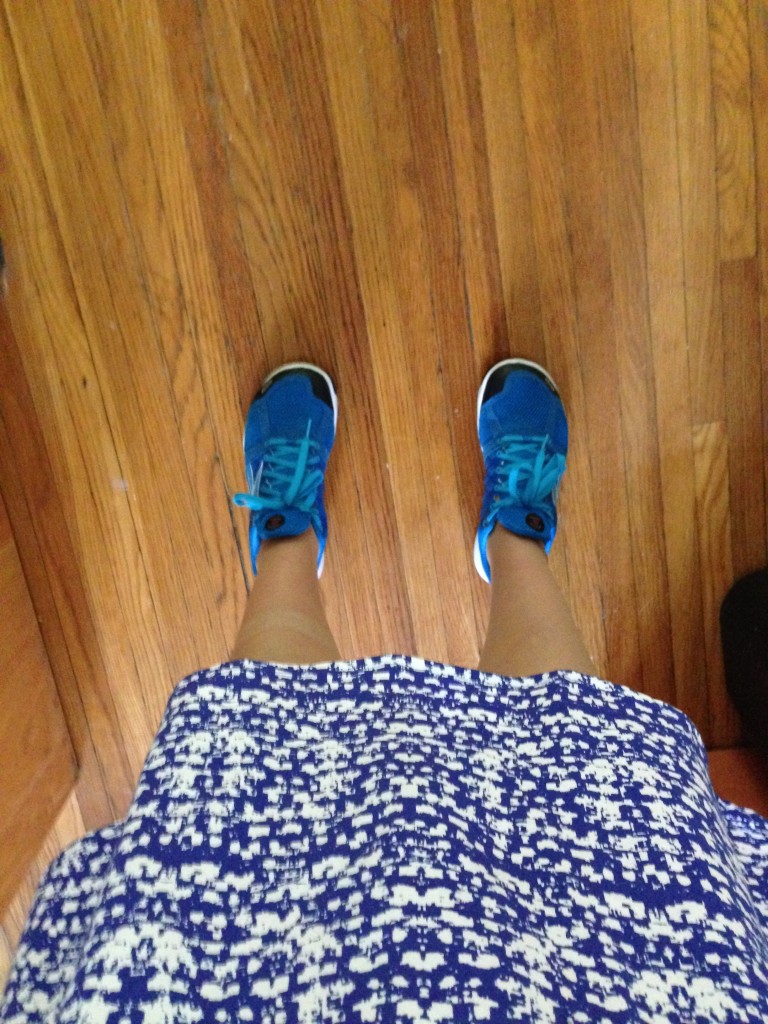 No pictures from lunch because it was a work lunch, but it was a whole wheat pita stuffed with veggies, chicken, hummus, and cheese.
Instead, here's tomorrow's lunch which I just packed!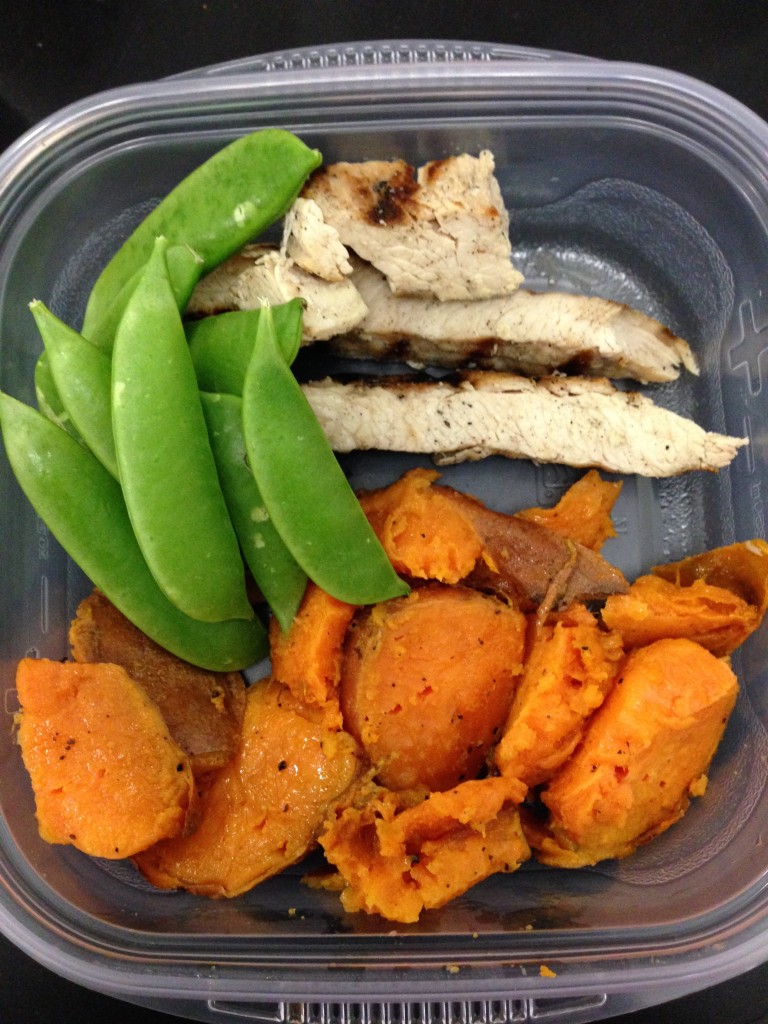 After work, I finally worked out a good commute, I think. I made the Metro by 1 minute after arriving at the station by bus. Walking to Crossfit from the Metro was horrible. DC traffic and cars are the worst. So much honking, so much grid locking, so many drivers who will just run you over…and I had to walk through this horrible traffic circle with like 6 different intersections…Terrifying. I miss California drivers…
Anyway, I arrived much earlier than expected and was able to jump into an earlier class. The main strength was snatches, trying to PR. I wasn't expecting anything crazy, but I got some good tips from the coaches and easily PRed by 5 pounds from just the hang position (which doesn't have as much power). This was named the number 1 box in DC last year, and I can see why! And that's saying a lot given how many there are! So far, each of the classes I've been to have had 2 coaches.
The conditioning portion was an 8 minute AMRAP of overhead walking lunges, burpees, and plate rows. I'm not sure what it was, but I felt like I was really able to push myself today!
I realized walking home that I pass Whole Foods everyday on the way back. And I have 2 Whole Foods gift cards. Does that mean I never have to cook? Maybe I'll pack home cooked lunches for a while and pick up dinner. We'll see.
I didn't stop in today, but I had plenty of leftovers so dinner came together quickly. Chicken, leftover cumin cauliflower, roasted sweet potatoes, and some unpictured snap peas.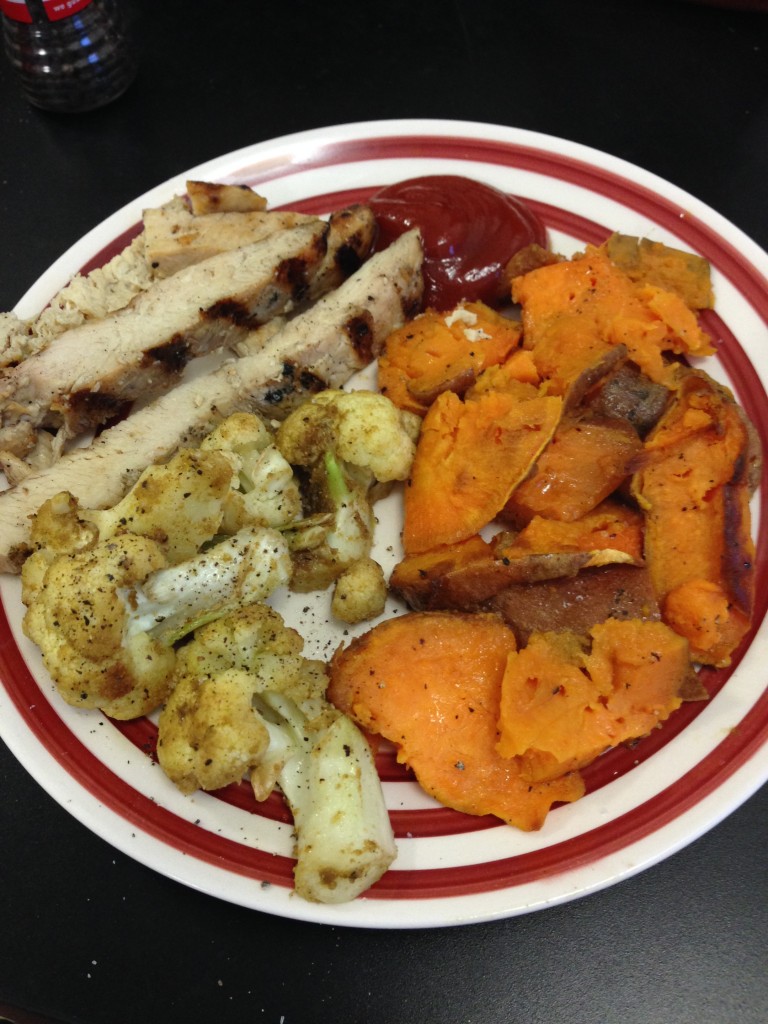 I picked up some dates and 85% chocolate today, so that served as dessert.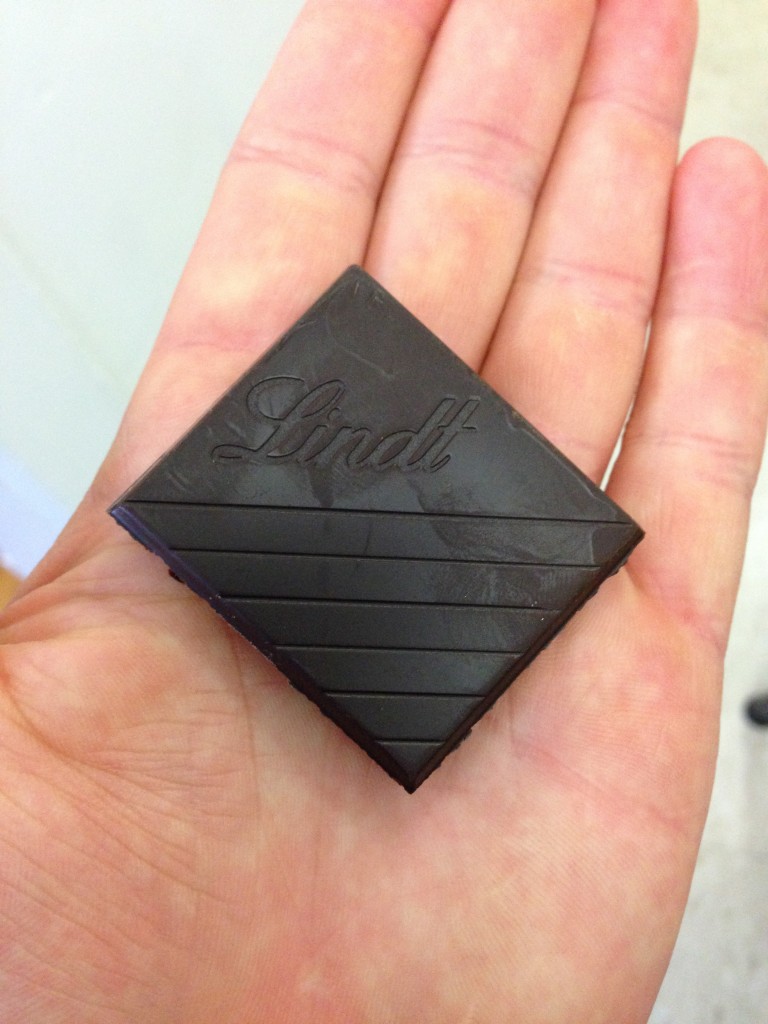 So, I'm tentatively planning on going to November Project DC tomorrow. At (gulp) 5:30am. My logic is that maybe I can shock my system into this time zone? Or drink lots of coffee? It's a .75 mile run from my apartment, so I definitely need to try it at some point, and tomorrow may just be that point. I calculated that if I leave a bit early, I can get back in plenty of time to shower and catch the metro. But it's early. We'll see.
When was the last time you PRed?