Well, I FINALLY have WiFi! It was a process but here we are. I've officially finished my first day of work! And my first day commuting. The Metro system seems pretty good but it's still a tad stressful! And I'm totally the person who wears running shoes with fancy clothes to save my feet!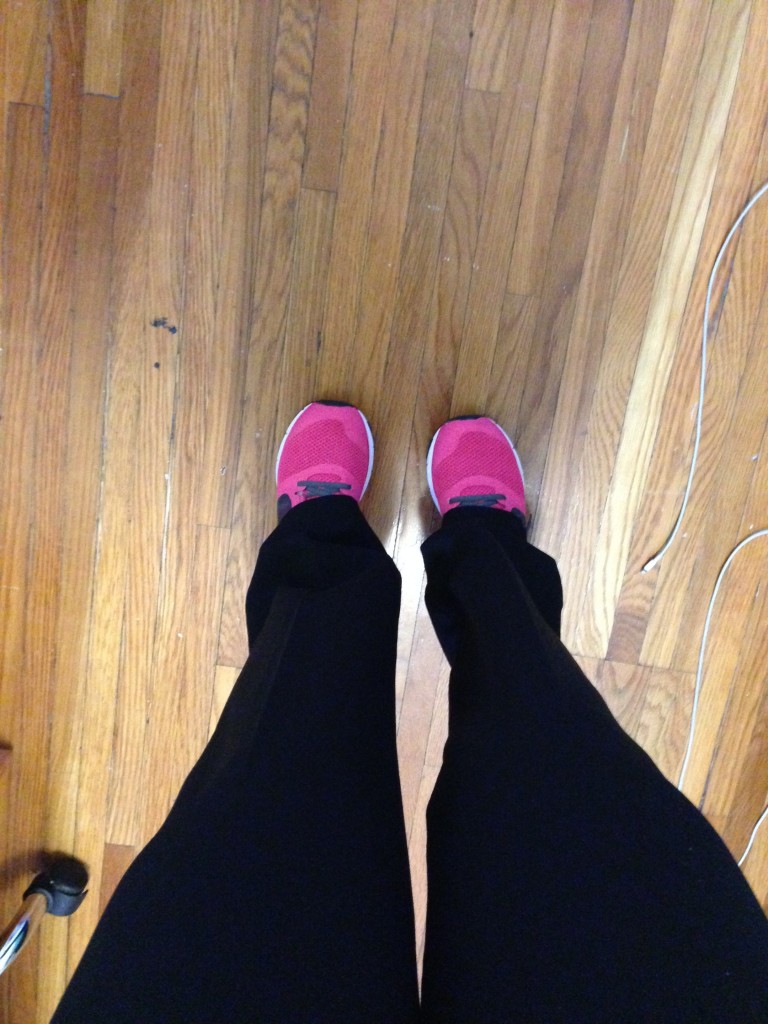 I have lots of fun things (read: delicious) to share from the past couple of days. Clearly the best way to explore a city is through the cuisine, right?
On Sunday while my parents were still here, I woke up on the early side, awake but definitely dragging. (The time difference really killed me around 2pm today!) I went and got my first Dunkin Doughnuts coffee! There's one on campus where I'm staying. I think that no coffee was harmed in the making of the cappuccino-it was so milky!
For breakfast, I had a frittata with sun-dried tomato and ricotta from the restaurant at the hotel.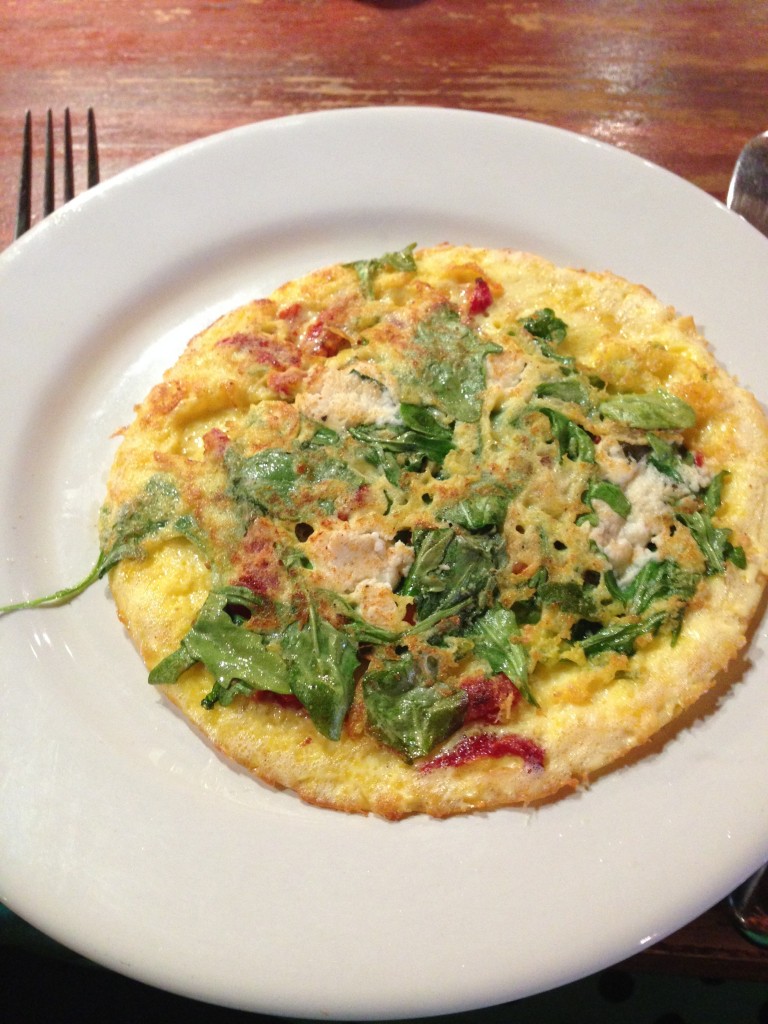 We spent the day moving into my dorm and gathering other supplies, so we stopped for a quick lunch at Panera. I love their Fuji Apple salad.
And it really should be no surprise that in my first 2 days here, I checked out the highly recommended cupcake shop, Baked and Wired.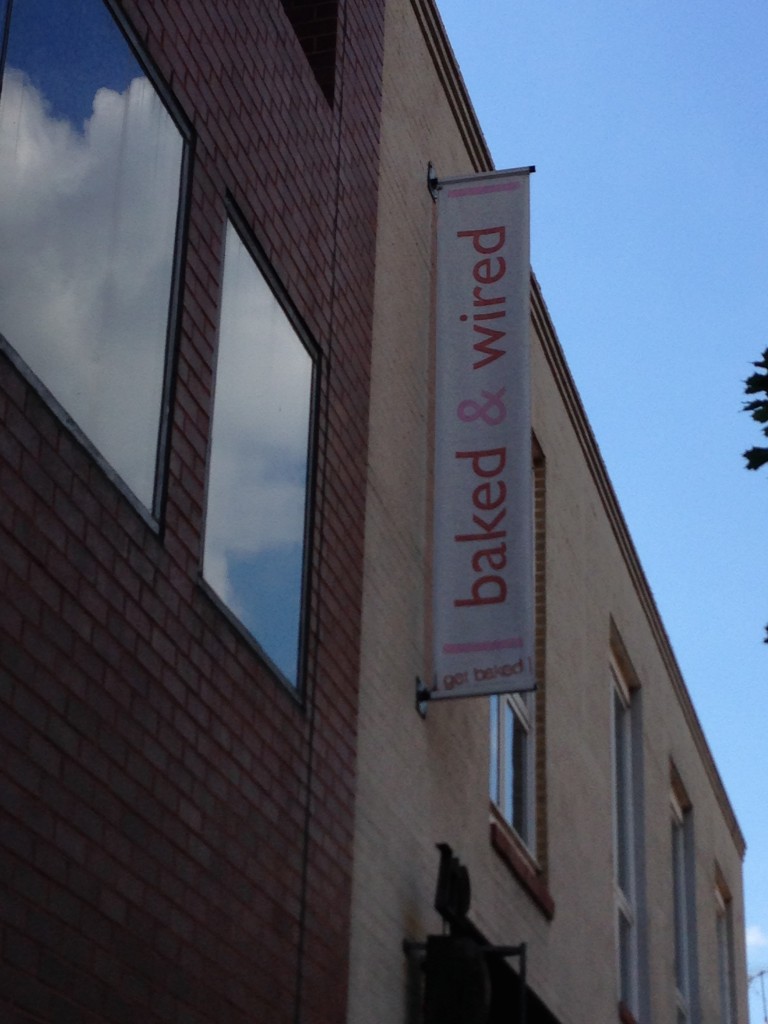 All my friends from DC swear it's better than Georgetown Cupcake-I guess I'll have to be the judge!
My mom and I split a chocolate with buttercream and a lemon blueberry.
They were really good, don't get me wrong, but they weren't anything special. They were solid but not the best thing ever in my opinion!
Despite the order of events, my last meal with my parents was at a little Italian place, and I had salmon.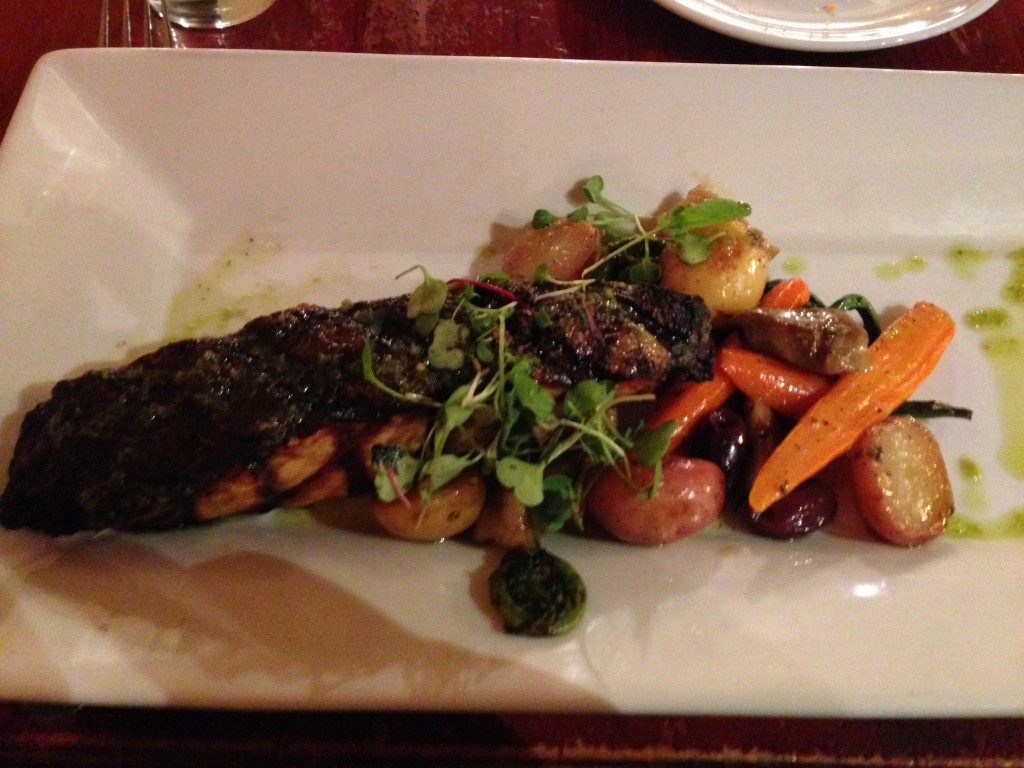 I had more salmon this past weekend then I probably had the past 6 months combined…dining hall salmon at my school was rare and pretty badly cooked.
Then, I came back to my dorm/apartment to prep some food for the week. It is SO nice to have a kitchen!
I wanted to boil down strawberries and peaches, but couldn't find peaches so I used strawberries and mango.
This made for the perfect quick breakfast Monday morning-atop yogurt and sunflower seed butter.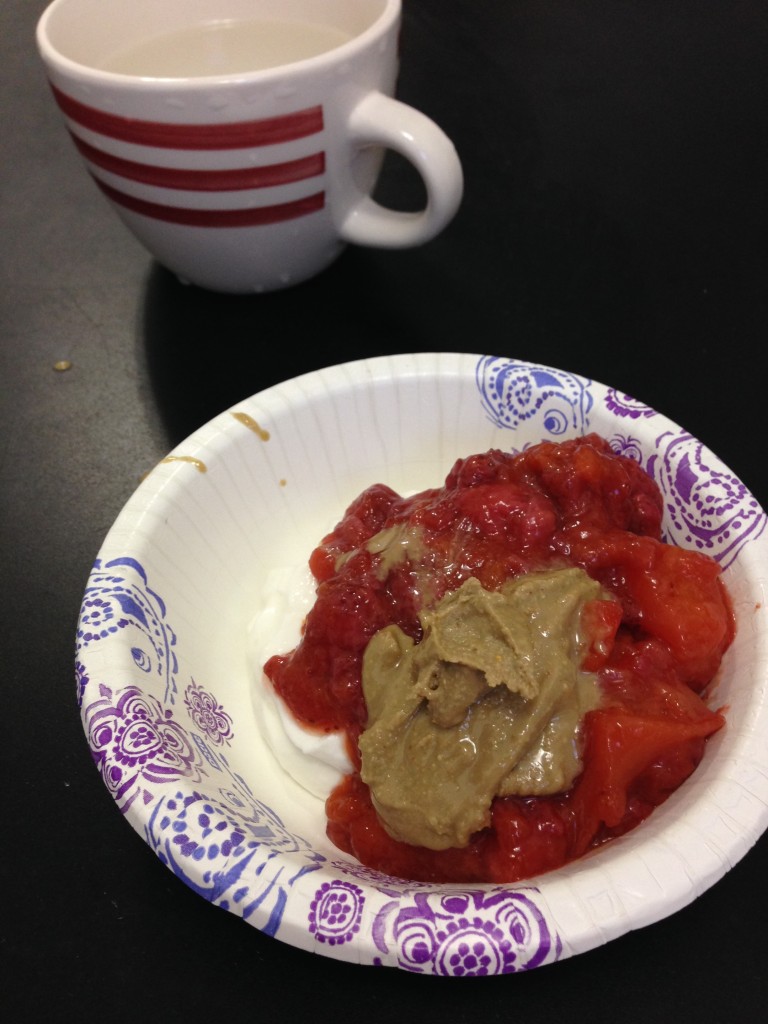 I also packed lunch. I actually got to have an oven roasted sweet potato-not just a microwaved one! I made a sort of hash with eggs, cheddar, spinach, and salsa.
After work, I was eager to head out for a run to explore the area. I can see the Lincoln Memorial from the end of my street (I really want to go to November Project at some point! Not quite ready for morning workouts though…) so I headed out in that direction.
It was such beautiful weather to run in! It was lateish evening, but it was still plenty light, and not too hot.
I got some major DC sights in…on only a 3 mile run. I'd say I did pretty well for my first day of sightseeing!
Afterwards, I threw together a quick dinner. I had planned on roasting cauliflower, but the pan I bought is too large for the oven. It's not a very big pan either….In fact, I'm not sure even what pans will fit in there! Anyways, I microwaved it a bit to soften it (although not enough) and then transferred it to a pan on the stove to sauté it with olive oil, salt, pepper, and cumin. I served it with some pre-cooked chicken strips dipped in ketchup.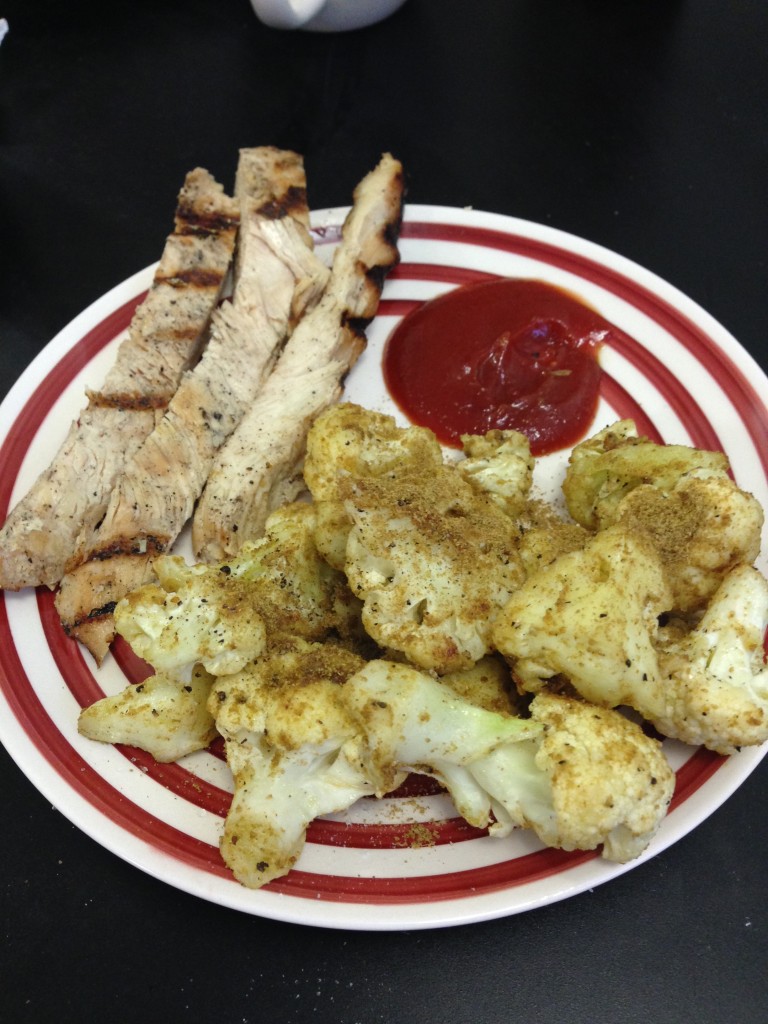 Not a bad day of cooking, I'd say!
And definitely a good first work day overall! I'm excited for all that this summer will bring!