Happy National Running Day! How did you celebrate?
I began my morning with a giant hill 5 miler. It kicked my butt. My legs tired super quickly-Crossfit the night before probably didn't help, but hills have been sort of killing me lately. And yes, I was definitely cursing gravity a bit as I was climbing today!
Breakfast was same old, same old. But in a different bowl! I thought I was out of disposable bowls, and I have a very limited selection of actual bowls, so I used an old jar from one of my fancy yogurts for a yogurt, strawberry/peach, and sun butter creation.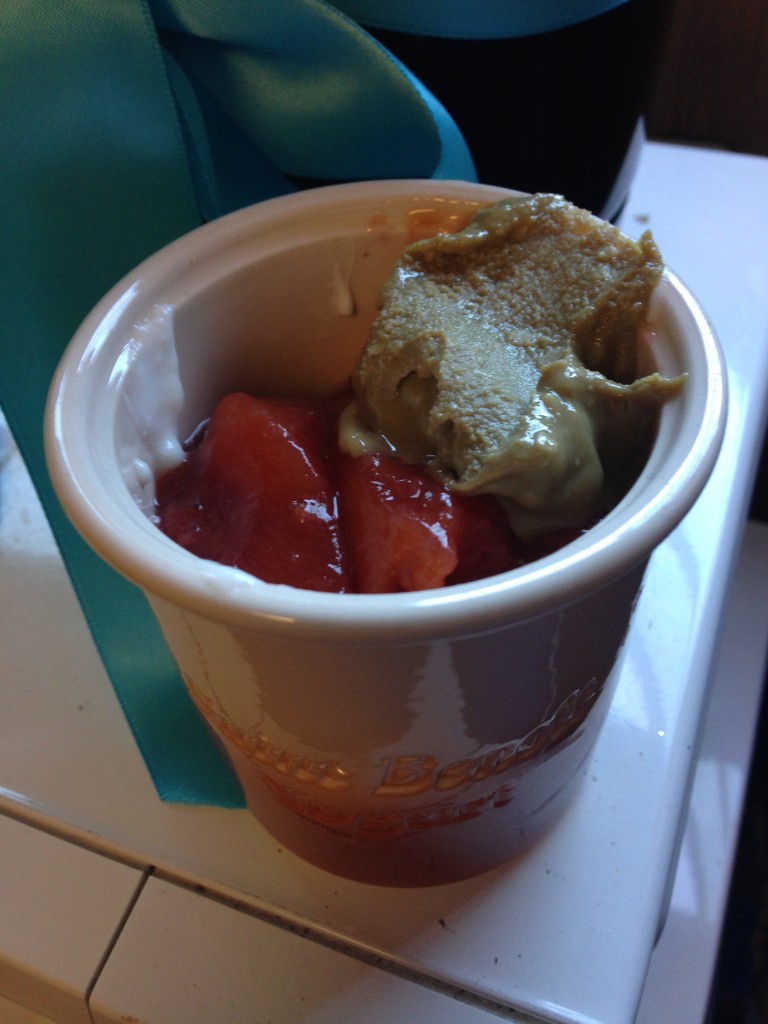 I said I wouldn't share all my selfies for my selfie a day challenge, but I think today's is especially pertinent because it involved coffee which was definitely the turning point of my day. I didn't sleep very well last night, and this morning's run really knocked me out! I was sort of dehydrated and constantly chugging water, and my whole body and mind were tired. And then coffee. And then I felt 1000x better.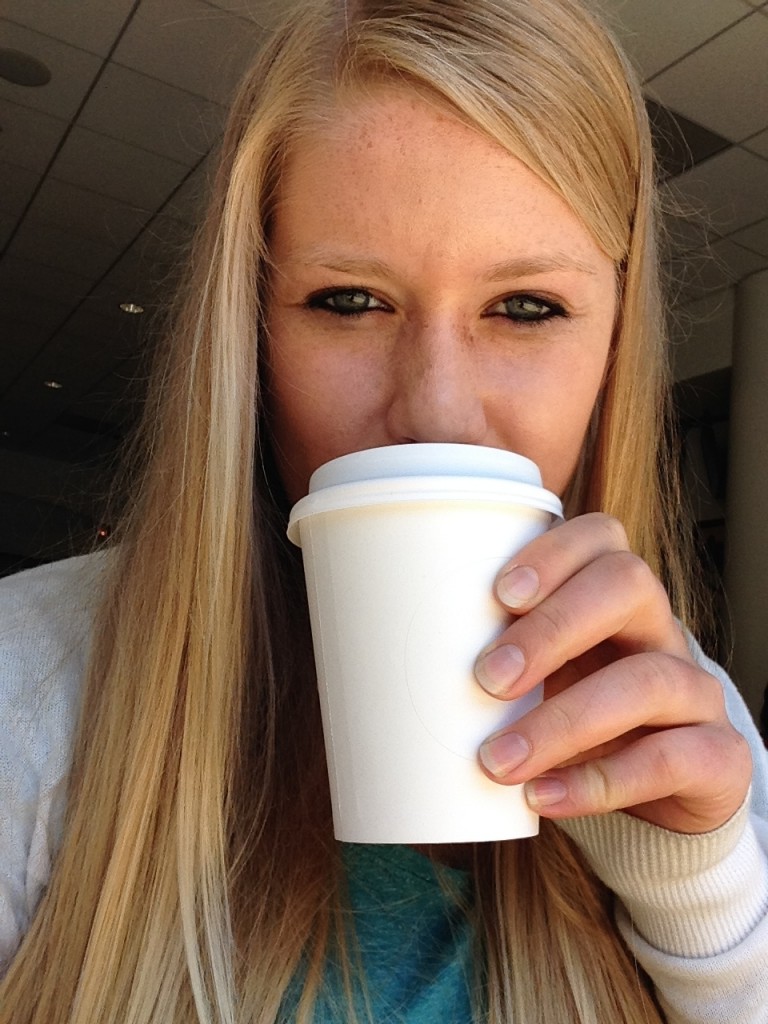 I'm sort of embarrassed by my lunch picture but such is life when you are reaching the end of the year. I had a meatball, laughing cow, and a boatload of carrots.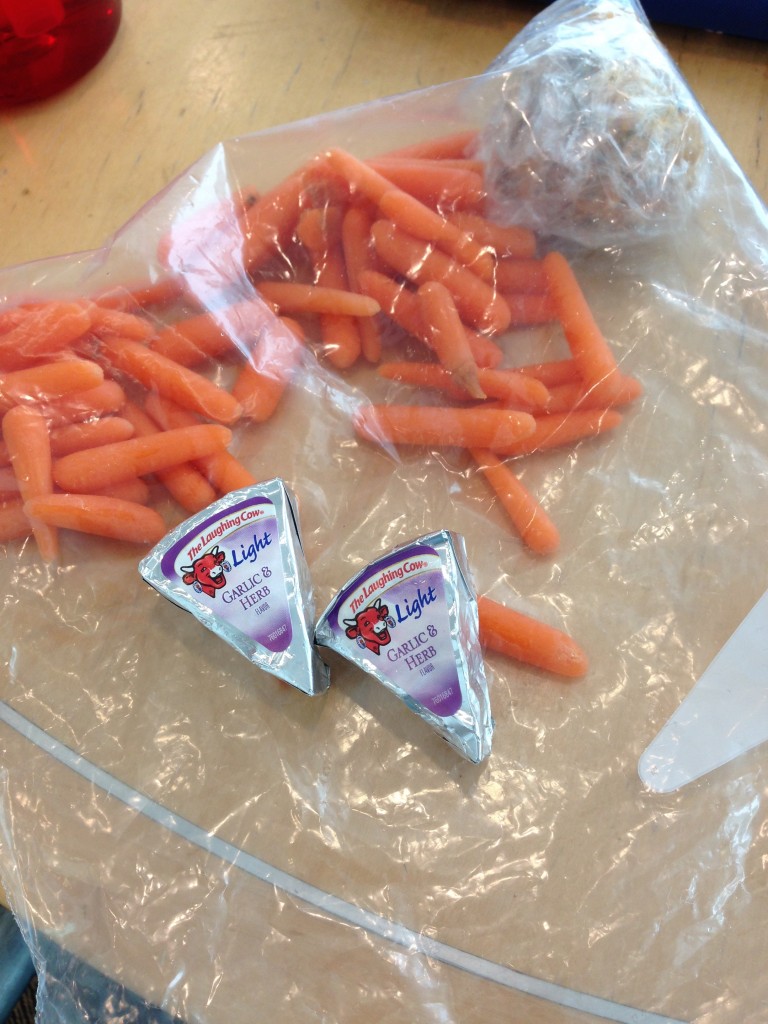 Today was my last day of classes for the year! Woo! Now just 2 finals and a paper between me and the summer! It's bad-I've been in the summer mindset for a while now. I can't stop thinking about my summer. I'm super excited. I keep thinking about what each and every day will be like, the fun places I'll run, the awesome things I'll cook. For anyone keeping track, I'm going to Washington DC for the summer! I've never been there before, so I'm insanely excited! I've already been looking into Crossfit boxes and…they seem much higher scale! The one I'm probably going to chose had a whole section on "amenities." Hah!
Anyways, for snack I had some beautiful blueberries and leftover mashed sweet potatoes.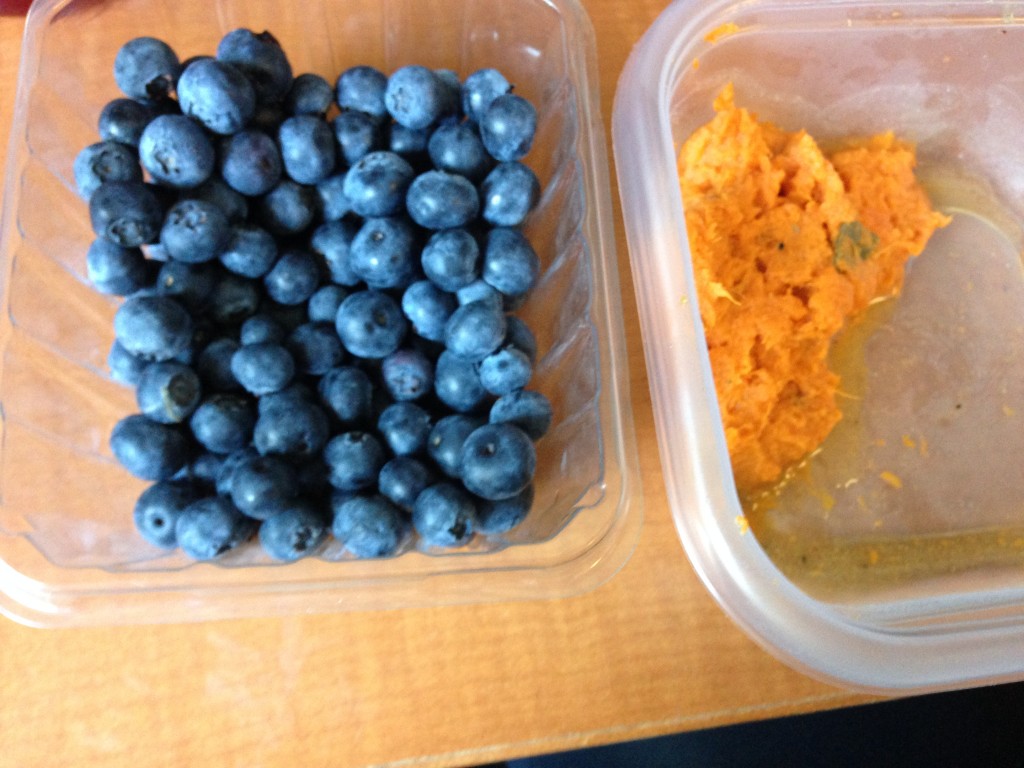 I considered going to Crossfit this afternoon, but given that the run this morning kind of killed me and the workout was basically the worst thing ever…let's just say a ladder up to 21 of burpees and push press was worth missing.
I've been meaning to eat more dinners in my dorm to eat up all the random food I have, but that hasn't exactly happened. For some reason the vegetable soup I thawed a few days ago still looks like a block….so there's that. Instead, I went with a salmon burrito bowl at the dining hall. These bowls are good-I just wish the guar wasn't so saturated with lemon!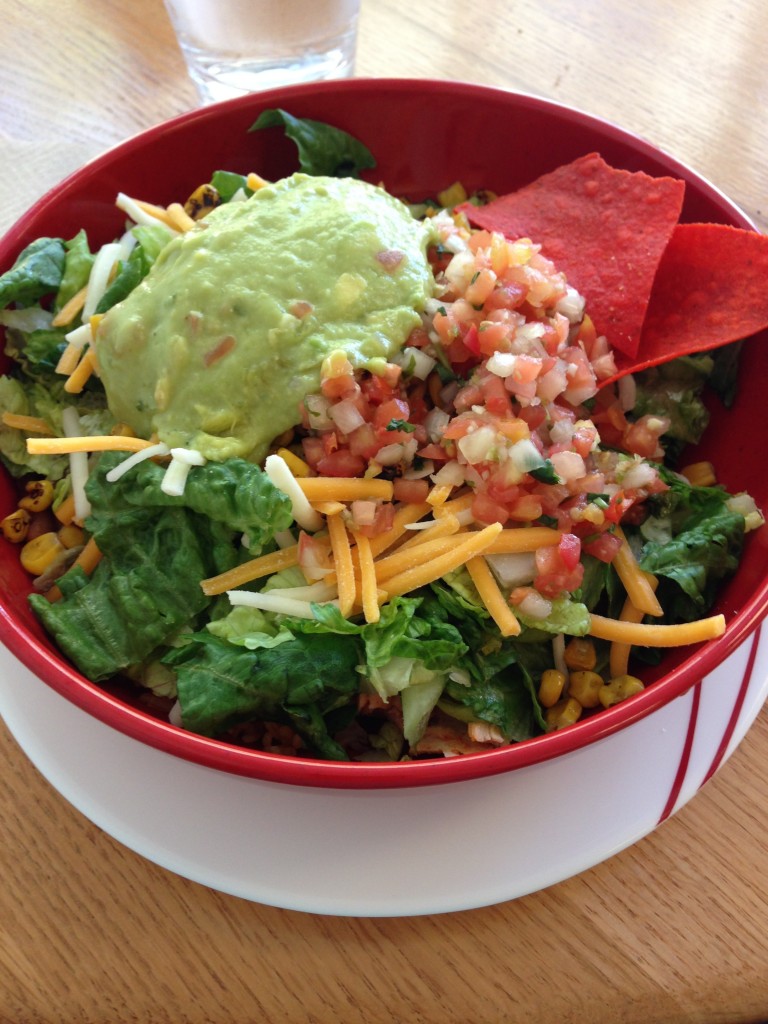 Also-Day 3 of no sugar, yay! Sometimes the whole "no sugar" thing clicks for me and sometimes it doesn't so hopefully I can hold out!
And back to the title of this post-guess what else I did to celebrate National Running Day? I took advantage of the discount for today and signed up for another half marathon! I am now officially doing Rock n Roll San Jose in October! It's a month after the previous half, so working out the training for that might be a little funny, but I'm excited! So-what's getting real?? Guess what I put my projected finish time at? 2:00! I'm now officially committed to trying for that. Suddenly, it seems so doable. I have so much time to get faster, and every half I've done has been insanely hilly. I was playing around with a pace calculator, and I'm getting excited! In terms of my training, I start training for my September half on June 30. I really want to PR that race which I think is doable since it's a flatter race, but my training probably won't be too crazy this summer because I'm working full days with an hour commute each day. Plus East Coast summer weather…After that race, I'll take a bit of time off before training hard for a couple of weeks for the October race.
After that, I'll probably go back into 5k training and speed work! And that's my year! Whew!
How did you celebrate National Running Day?