Today was another scorcher! I got my run out of the way first thing. It was my hilly 5 mile route, and I've been dreading this run all week. The hills have just not felt good lately-my legs feel dead! Well, as it turns out, it's officially hot enough that I need to start carry water, even on these short-ish runs! Mid run, at the top of the hill, I was SO thirsty! I drank a ton of water when I returned, but with the heat and my morning run, I've been fighting dehydration all day.
Post run breakfast was the same old-plain greek yogurt with berries and sunflower seed butter. To be perfectly honest, I don't want to switch it up, partly because it's delicious and refreshing, but partly because I'm scared my berries will turn alcoholic before I can eat them, because the last batch did! So far so good though!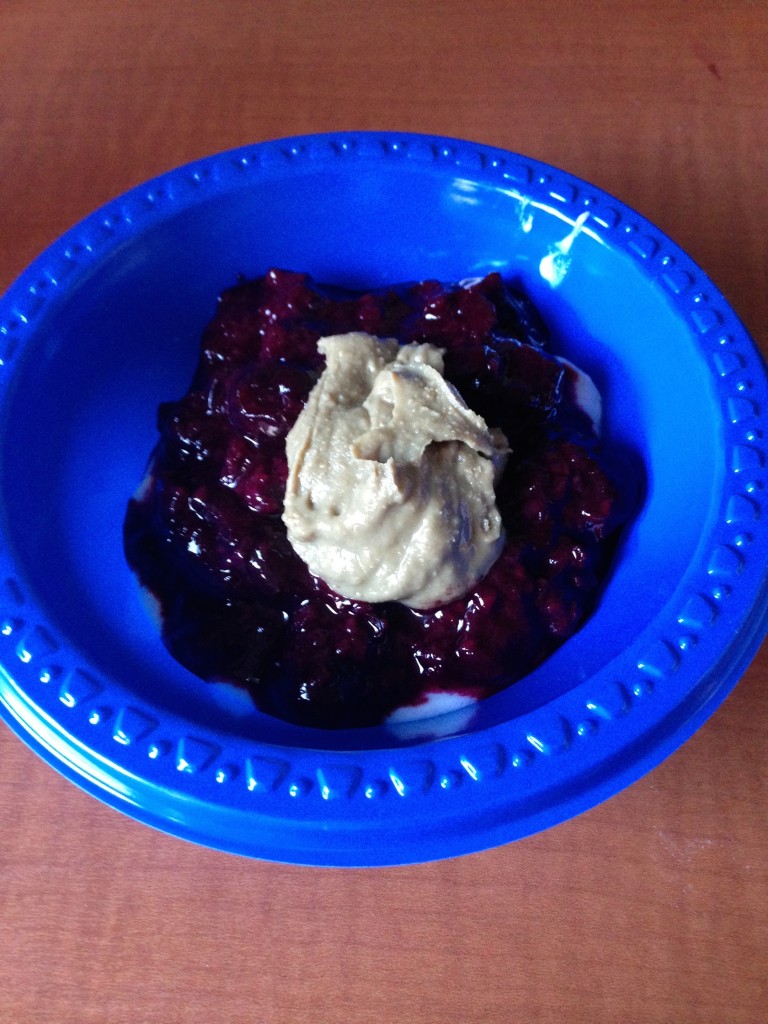 I didn't pack a lunch today because I wasn't sure if I'd have time to eat it between classes. In the end, I did get a chance to stop by a cafe on campus for a chicken and pesto sandwich on whole wheat.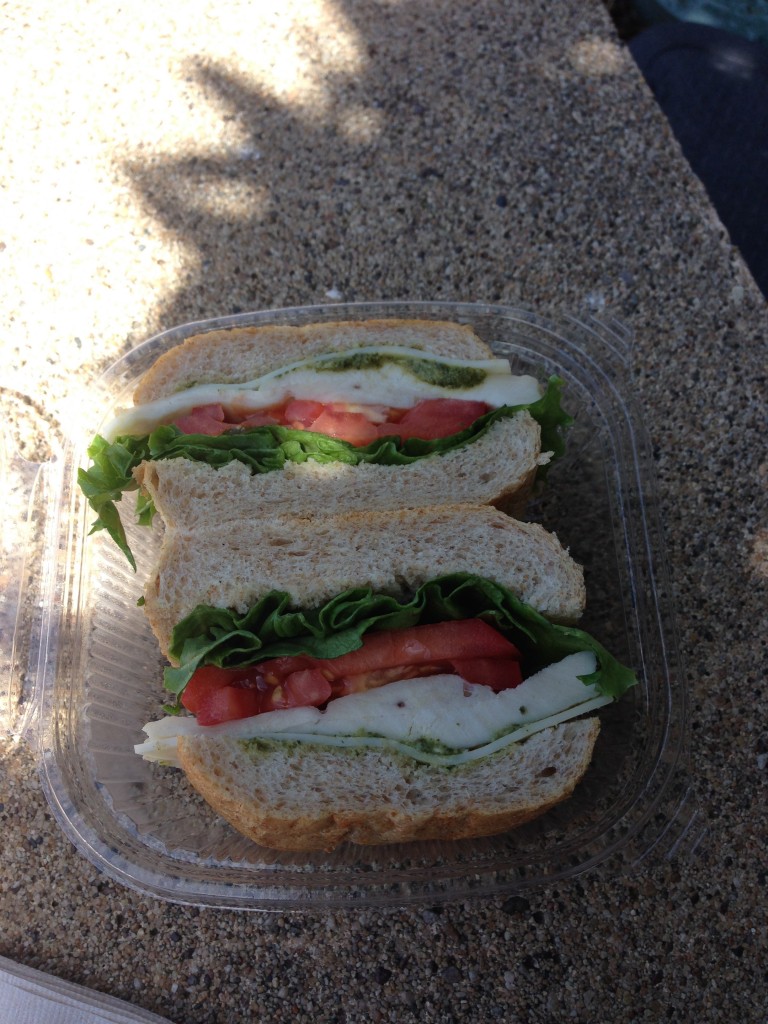 My second morning class has air conditioning, but it's always on SO high that even though I brought a sweater specifically for that class, I was still freezing my booty off! I have never been so happy to walk outside in nearly 100 degree heat-to thaw!
However, my afternoon class is most definitely not air conditioned. I spent 2 hours staring at a computer screen and melting my brain. Not fun. I then picked up LITERALLY the best, most amazing, refreshing, and cool thing in the world. An iced latte! (decaf)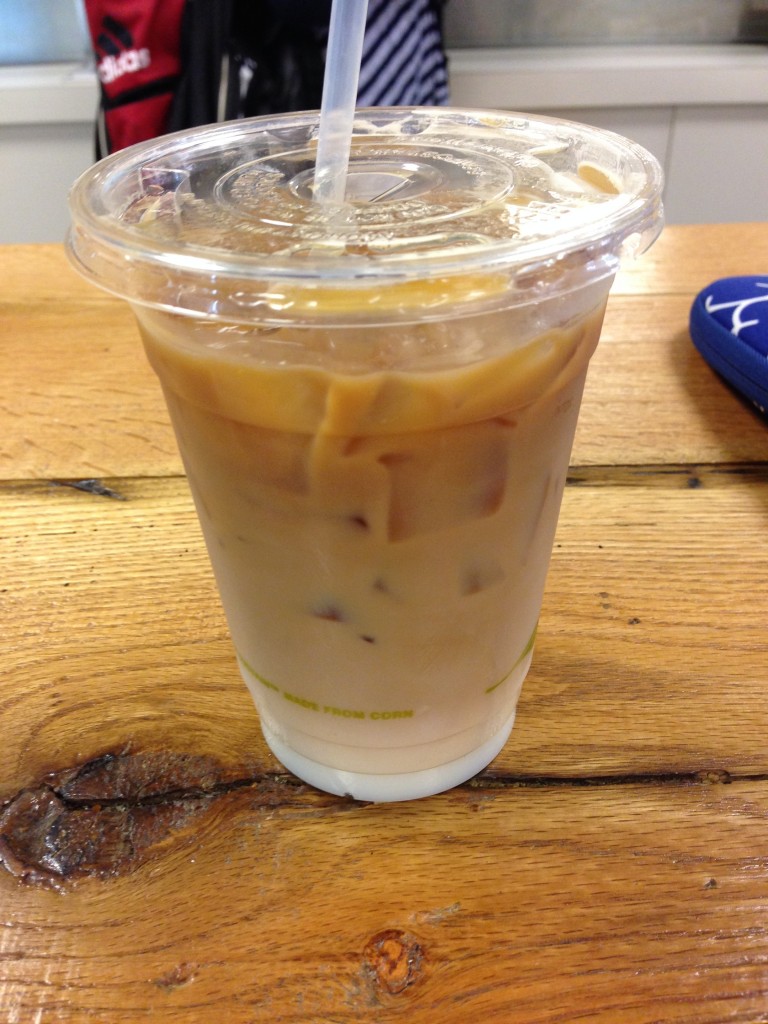 Crossfit today was pretty empty. I guess everyone got fed up with the what yesterday and decided not to show today! For the strength, we worked on power snatches and I FINALLY PRed by 5 pounds! The WOD was a tabata of pull ups, push press, sit ups, and dumb bell cleans. The push presses were probably the most difficult for me!
After my workout, I headed to dinner at the dining hall. I've actually been digging the dining hall lately-today they had HUMMUS, which is rare and exciting. I filled up a bowl with salad, chicken, and plenty of hummus!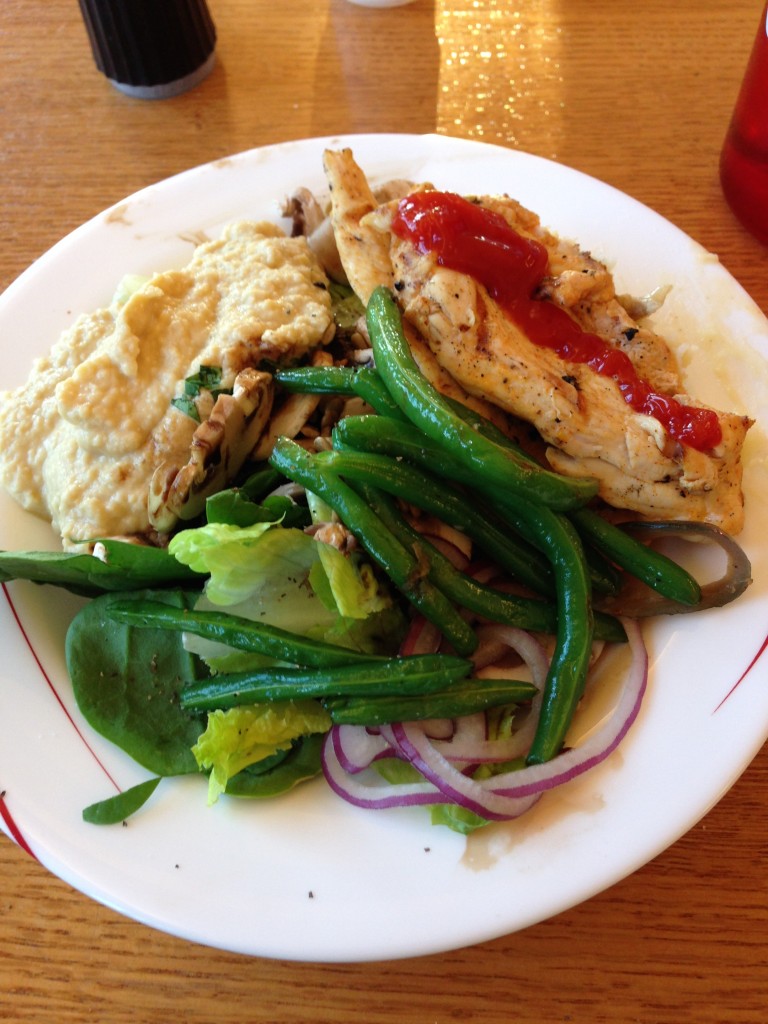 For dessert, I had a cool cup of plain Greek yogurt with cereal and strawberries, as well as a small slice of lemon cake. I've been really into lemon lately, ever since I came across this recipe that I'm dying to make! I had a lemon luna bar earlier as well-so perfect for summer!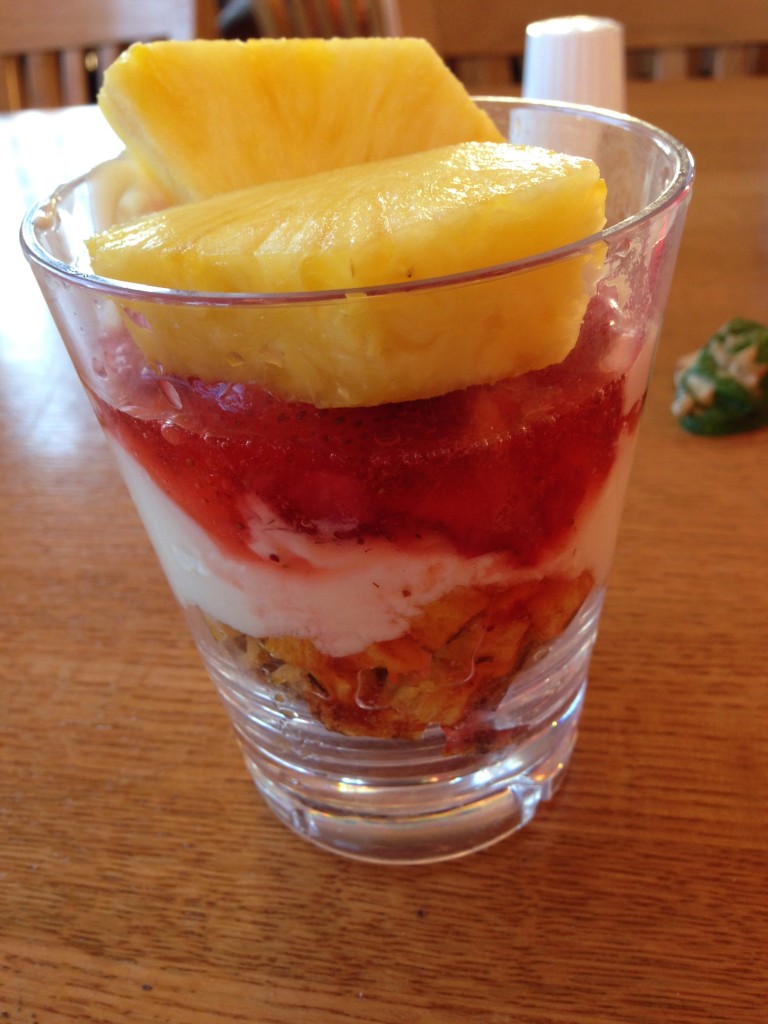 And now, I'm sitting in my room sweating. Gotta love lack of air conditioning! Also-I only have 4 weeks until summer…what??
Do you have any exciting plans for the summer?