Happy Monday! (Happy Monday? Is that even a thing?) I'm actually going to discuss my weekend in 2 parts because I'm a bad blogger and haven't posted.
Friday morning started out with a track workout. I did 10x400m, which is a classic that I haven't done in a while. Then-breakfast! I had a yogurt bowl with plain Greek yogurt, berry compote (frozen berries boiled down), and sunflower seed butter. For my birthday, I received a shipment of my favorite kind of sunflower seed butter, MaraNatha, which I cannot find anywhere! So that has made my little yogurt bowls all the more enjoyable!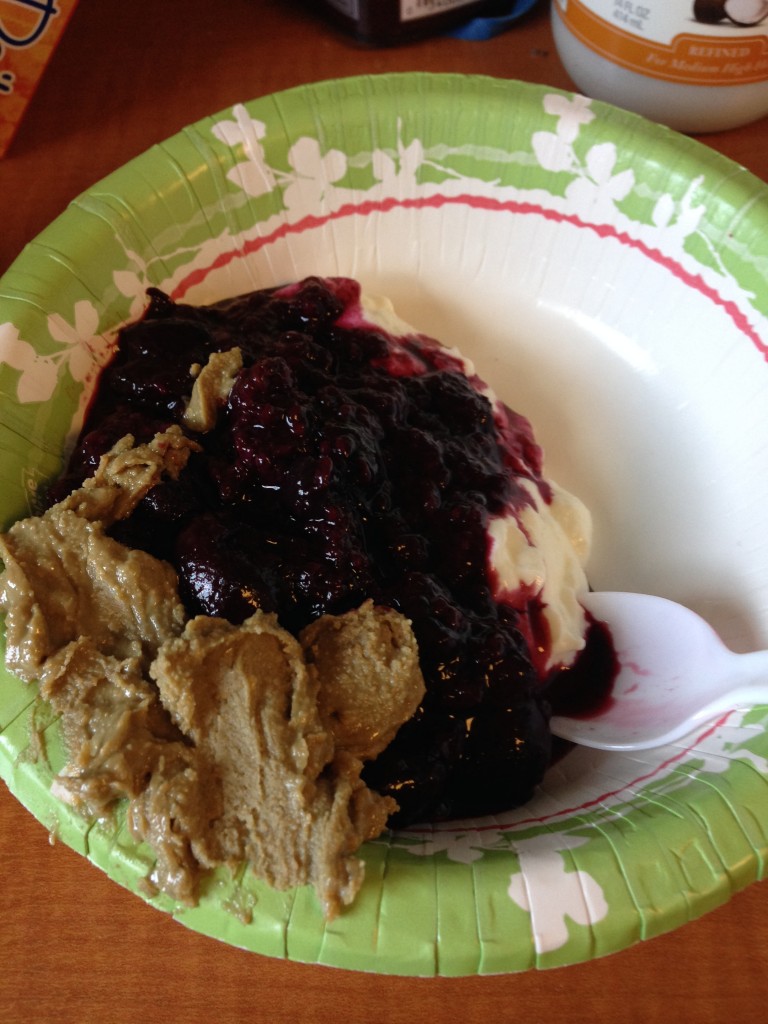 After class on Friday I headed to Whole Foods to pick up some things for the weekend. Guys. I found the holy grail of all cheeses. GOAT Brie. As soon as I saw it, I knew it had to be mine. And it was FABULOUS. My friends and I keep talking about how we need to have a cheese tasting party, and this may have to be my contribution!
Also at Whole Foods, I picked up lunch of Greek salad with chicken and a blueberry muffin.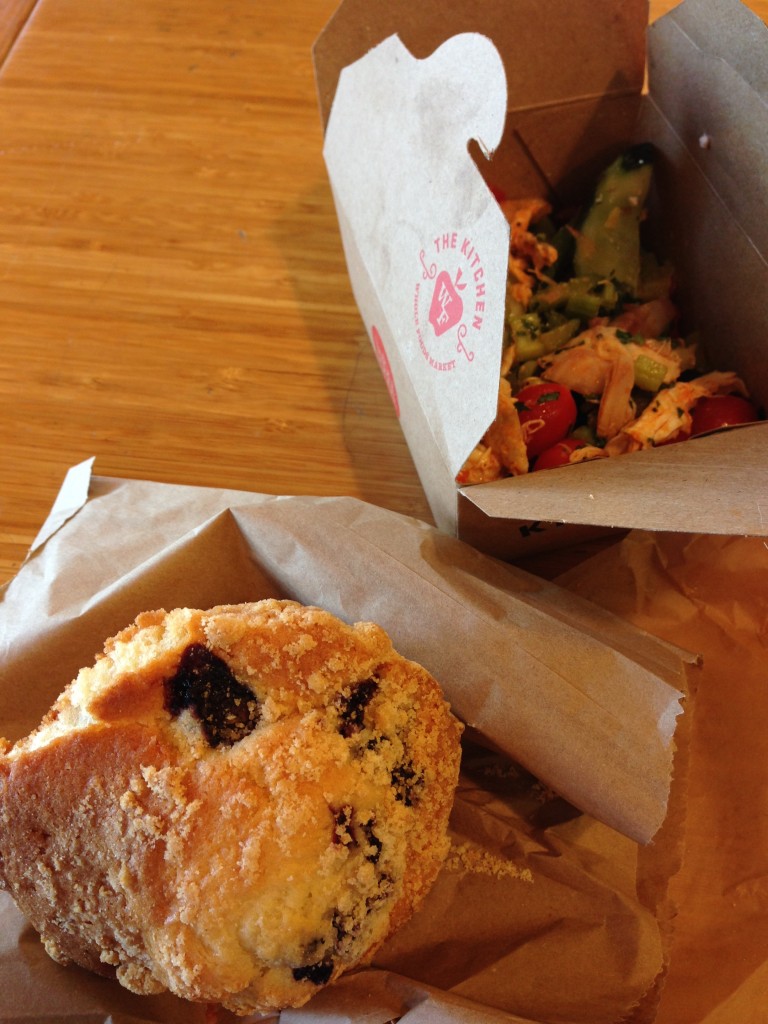 That evening was a highlight for me. We had a dinner for my hall in my dorm, and we went to a fancy Mexican place, Reposado. We started with huac (what's new?) and I think it was the best I've ever had. It was insanely creamy, and not too citrusy. I think there must have been cheese in there. YUM.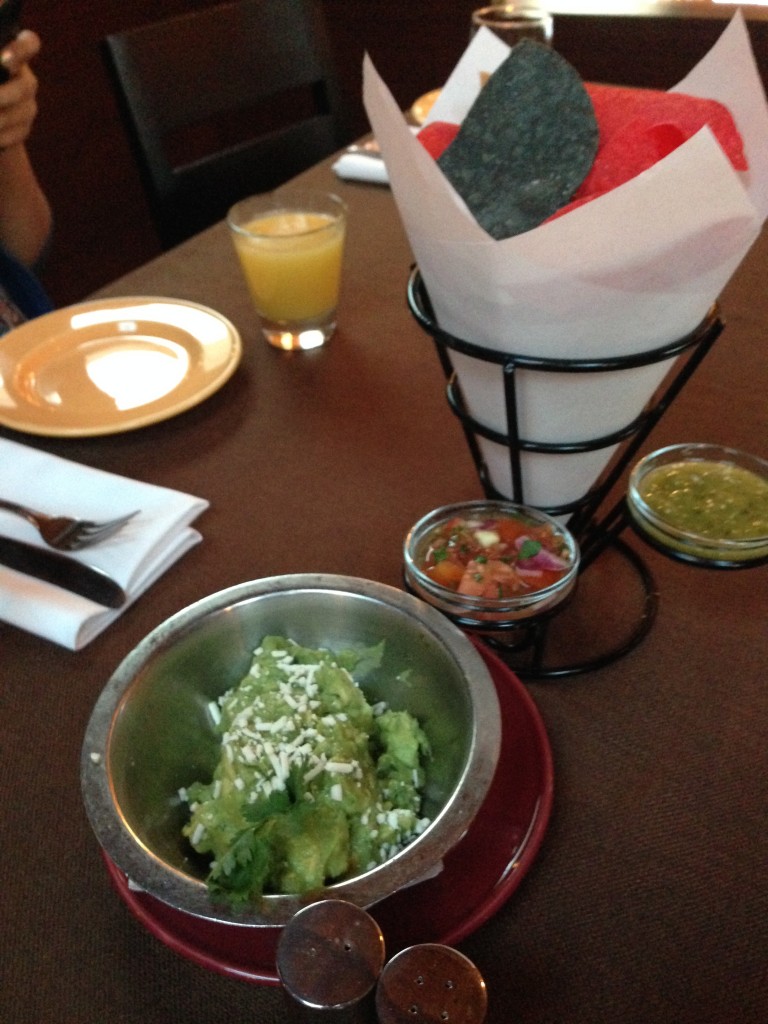 For my meal, I went with Tortilla soup and a side of sweet, creamy corn. Both were excellent. I would definitely recommend this place!
And of course dessert was a must. I had warm banana upside down cake, served with sea salt caramel ice cream. I have to say, the ice cream definitely stole the show here! SO good.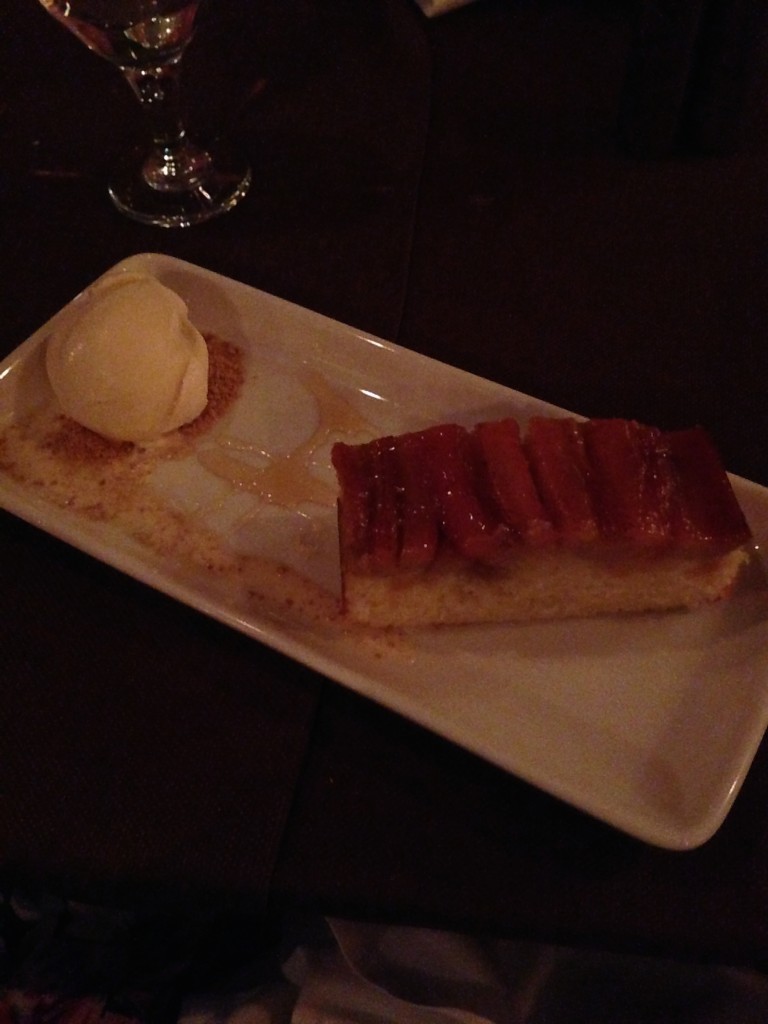 After dinner, I rushed back to campus to begin a wild Friday night.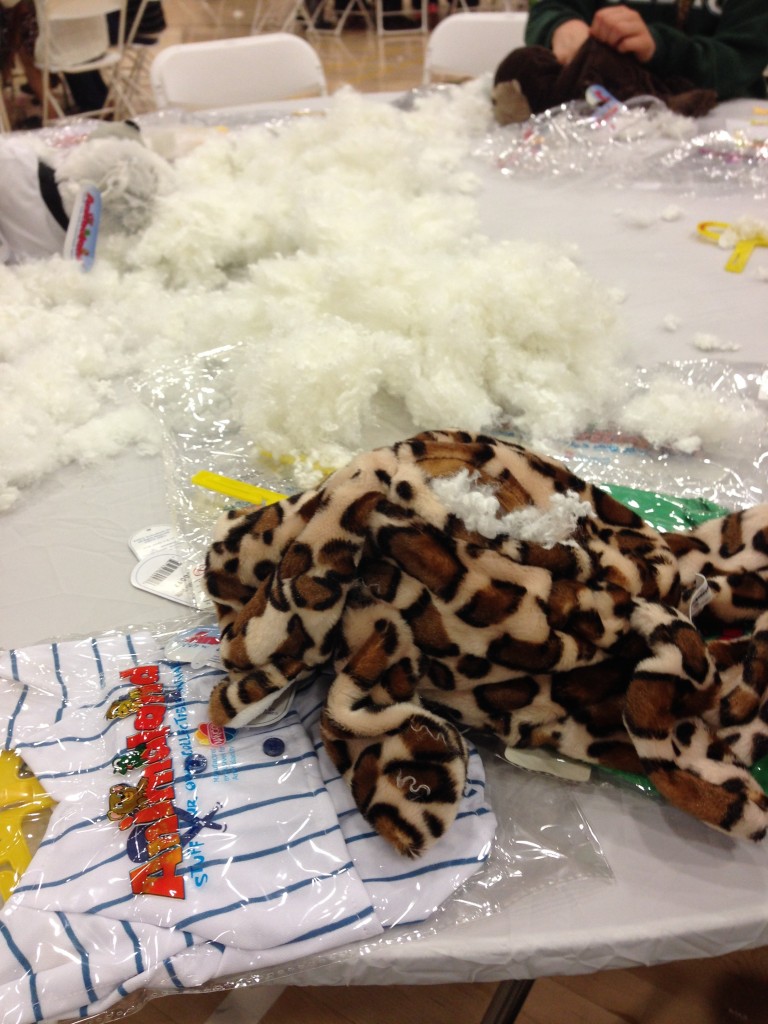 My school put on an event where they subsidized Build a Bear knock offs, so my friends and I signed up to do it. I'm clearly quite the party animal!
I then stayed up much later than I should have given my wake up call the next morning. Healthy living tip: sleep. Sleep is important and you all should do it.
Saturday was my mom's birthday, so my sister and I drove up to surprise her with breakfast. I was in charge of fruit, while my sister made lattes with her fancy raw, local, organic milk, as well as lemon truffle latkes. My sister has a Jewish boyfriend, so she has learned a thing or two about latke making!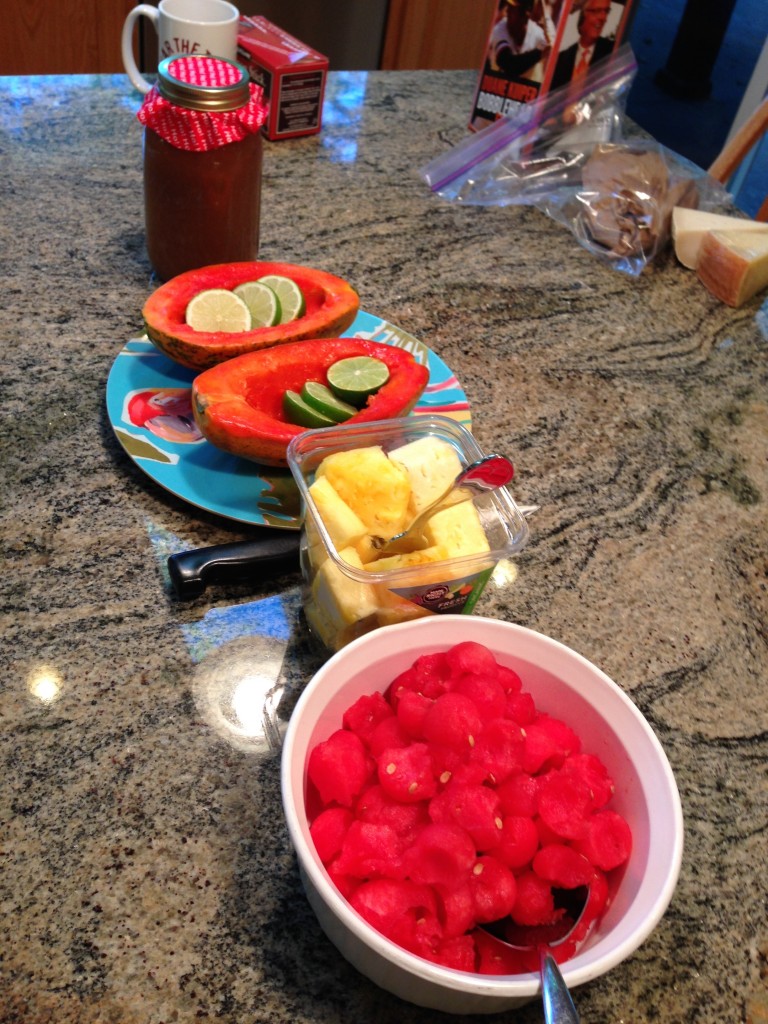 We hung around a while, and I may or may not have taken advantage of the opportunity of an oven and roasted up some carrots. Since my slicing capabilities are not the best, I decided to try baby carrots and see how they turned out. The verdict? Maybe not quite as good but still much better than nothing!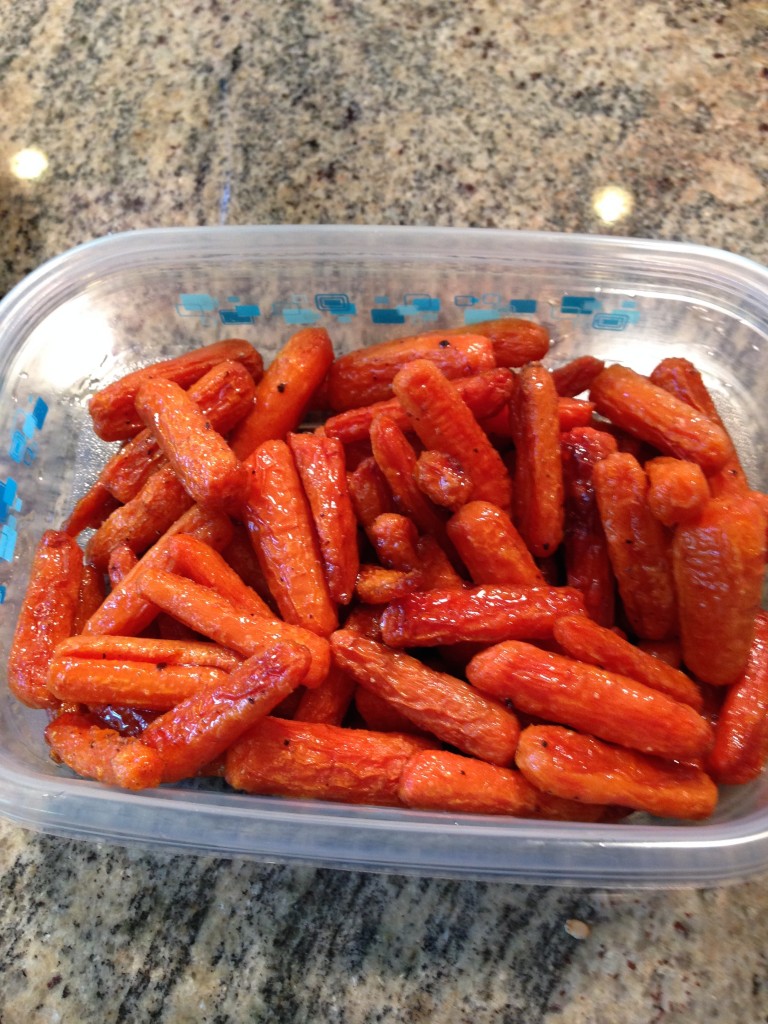 The rest of my day was spent with my rear end planted firmly to my chair, working on a paper due at midnight. Yes, on a Saturday.
Dinner was some chicken, butternut squash, and vegetable soup, along with cheese and crackers.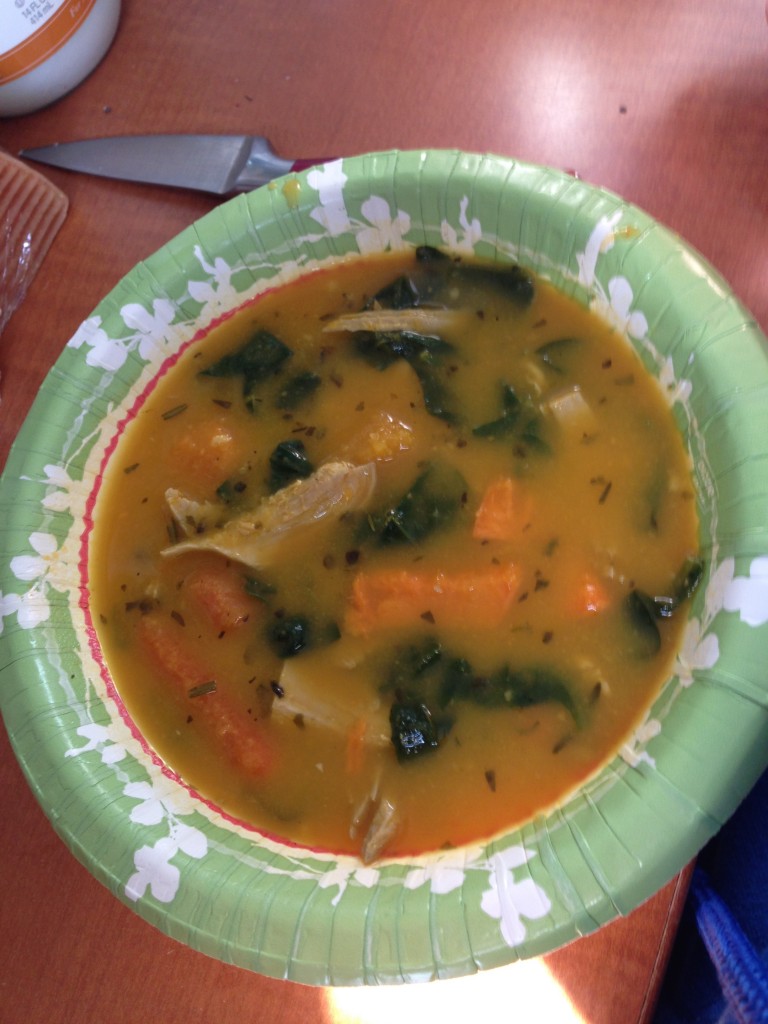 However, after a long day of writing and reading intense neuroscience journal articles, I was able to apply some of my newly learned knowledge in one of my friend and my typical late night sugar rants. I love connecting knowledge and applying it elsewhere! The sum of it was that we're all addicted to sugar, and a lot of the problem isn't the dopaminergic pathways, but the glutamatergic pathways. Yayy big words! Basically that means that the reason the addiction sustains is not that we feel so much pleasure from the sweet stuff, but that the addiction is caused by environmental cues triggering the urge for sugar. This is believed the main pathway for relapse and the later stages of addiction, according to the research I did for my paper. This is interesting because I've experienced this some when I've tried to avoid sugar for a while-certain cues definitely set me off! I guess to overcome addiction it helps to understand it!
And there's part 1 of my weekend! I'll be back with a Mother's Day recap tomorrow, but for now-sleep+homework!
What did you do for Mother's Day?